Ever felt like you've done everything you could to make your hair look great but somehow your hair simply refused all the shampoos, conditioners, oils and what not? I have felt that way more times than you can imagine. I've changed many shampoos, tried many oils, taken tips from the guy who cuts my hair who advised me not to oil my hair at all and my aunt (who, by the way, has flawless hair!) who told me that the key to great hair is oiling thrice a week! I even believed the uncle at the cosmetics shop who promised me that 'this shampoo is made just for you!' 
Nothing could ever make them look the way I wanted. It might sound like I lost all hope, but I didn't and I never stopped hunting for new ways by which my hair could have the extra oomph that I always felt it lacked. You shouldn't lose hope too! Because I have recently stumbled upon the best hack with which your normal shampoos, conditioners and oils would get an extra boost and they would work for your hair rather than against it. If your hair products were just good for your hair, they'll now be great!
Essential oils are nothing less than elixirs in a bottle. You can upgrade your shampoos and oils by adding a few drops of these essential oils to it and see the magic happen in just a couple of weeks!
Lavender Oil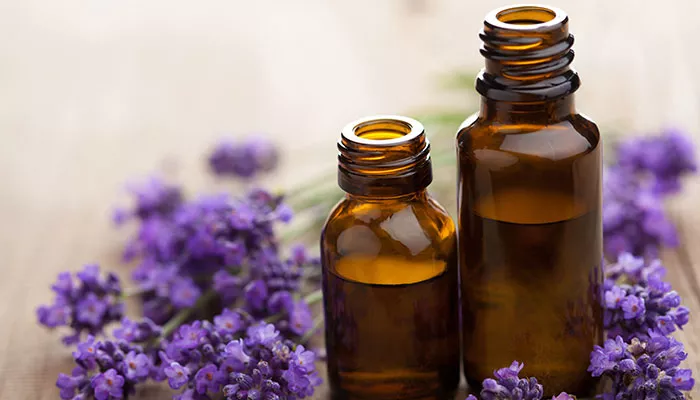 Lavender oil will come to your scalp's rescue if you have hair fall, or itchy scalp, or nits. It is highly beneficial for people who suffer from an autoimmune disease called  alopecia. In this, your body rejects it's very own hair follicles. As per a study, 40% of patients suffering from alopecia reported that they experienced an increase in hair growth then they massaged their scalp regularly with lavender essential oil.
Lavender oil is a versatile essential oil. It helps in balancing your natural scalp oils, which makes it extremely valuable for all hair types. With its antiseptic, anti-inflammatory, and analgesic properties, lavender oil proves to be a good treatment for dry and flaky scalp. It soothes and nourishes your scalp and provides relief from inflammatory scalp conditions. If you mix 2 to 3 drops of lavender oil with jojoba or olive oil and massage regularly it can reduce hair loss and make your hair softer and shinier.
It also can be mixed with your conditioner, it serves as a helping hand to your conditioner too. Its effects get enhances when paired with rosemary essential oil. Both of these essential oils are can do wonders for your hair.
Along with that Lavender essential oil has a mild sedative and antidepressant quality which makes it beneficial to ease you're your nervous tension or any conditions related to stress.
Rosemary Essential Oil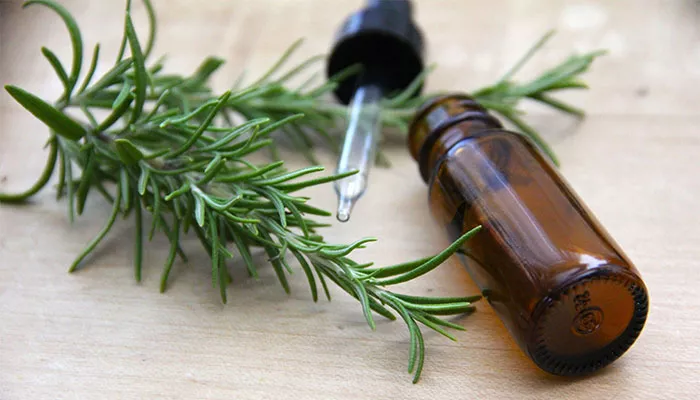 Rosemary oil is one of the chief essential oil which is beneficial in hair growth. It is stuffed with antioxidants which help in hunting and eliminating free radicals which are responsible for premature graying of hair as well as hair thinning. This awesome essential oil stimulates the blood flow to your scalp and promotes healthy and effective hair growth. Rosemary oil is also quite effective in treating scalp related other problems such as scalp irritation, dandruff, itchiness, and oily skin.
If you read at the back of your anti dandruff shampoo or oil you might find rosemary oil as an ingredient. It is used in many hair products and hair creams or gels. This is because rosemary essential oil is beneficial for people with dry and flaky scalp. If you massage regularly with this oil (mixed with a carrier oil) on your scalp it will nourish your scalp and remove dandruff.
Furthermore, it is commonly mixed with basil oil and tea tree oil to alternately treat scalp problems. Since many years, rosemary has been fused with olive oil as a method to darken and strengthen hair. You can also add a few drops when trying out hot oil treatments at home.
Tea tree oil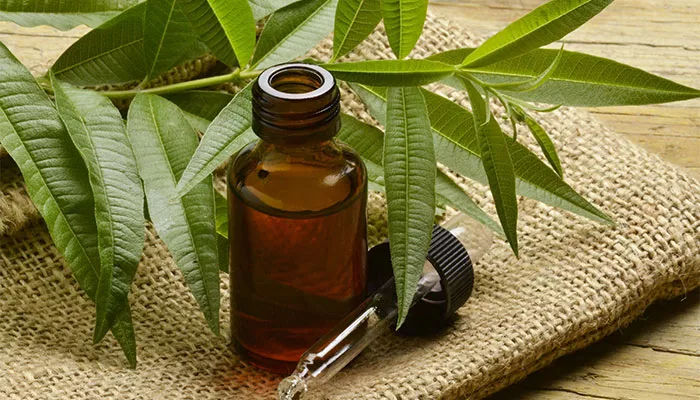 Your Hair is vulnerable to get damaged by many environmental elements such as dust, smoke, exposure to sun, winds, and acidic rains. On top of that, we use harmful chemicals on our hair like hair colors and fancy hair products. Little do we realize that temporary bliss may cause if not permanent then prolonged damage to your hair.
Choose a shampoo with tea tree oil, or better yet, add 2 drops of this essential oil to your regular organic or herbal shampoo. Tea tree oil is gentle and completely natural that means it contains no harmful chemicals.  That is why it is commonly used for hair and scalp treatment. It helps in unclogging pores that get blocked because of regular use of shampoos and hair products. It also helps you in getting rid of the dead skin which hinders the growth of your hair. Be it split ends, fungal infection, dandruff, itchy scalp and other scalp related concerns, Tea Tree Oil will give your scalp and hair a healthy boost.
You need to wash and condition your hair properly with mild and harmless products that promote healthy growth for your hair and prevent them from damage, thinning and breakage. The shampoos and conditioners that you buy from the market without knowing what your hair needs are mostly loaded with polymers, fillers, and fragrance to make them more appealing to you. These fillers, polymers, and additives are harmful and damaging to scalp and hair's health.
This oil gives your hair a wonderful shine and a fresh feeling in your scalp. This is medicinal oil that nourishes and moisturizes both scalp and hair. Thanks to its antibacterial and antiviral attributes that leave your hair protected against various forms of scalp irritants.
Peppermint essential oil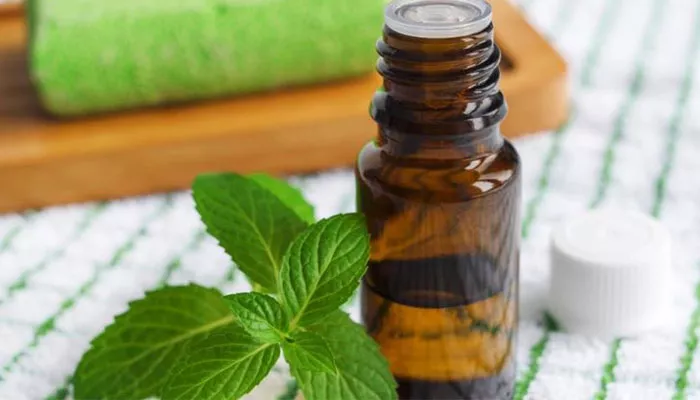 Peppermint essential oil is best known to stimulate the blood flow to the roots of your hair. Peppermint oil provides a cooling effect, ensures that your hair receives proper nourishment and therefore it promotes hair growth too. Due to its regenerative, regenerative and stimulating effects it can provide relief to a number of scalp related troubles.
The health and wellbeing of your scalp is dependent on maintaining its accurate and unique pH balance.  This balance can be easily thrown off by either harsh weather conditions, or harmful chemical ingredients, even stress plays a role in disrupting the pH balance of your scalp. Peppermint oil possesses restorative properties which assist in returning your scalp to its natural pH levels.  This pH balancing effect helps in reducing flakiness and dryness, which is most of the times the main cause of itchy scalp and dandruff.
You may reap the complete benefits of this essential oil by adding a couple of drops to your shampoo (preferably organic shampoo) and conditioner for a lovely cooling effect.
Basil oil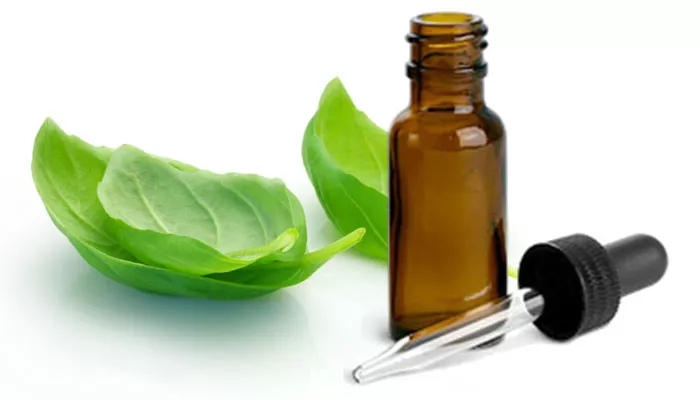 Basil essential oil, (like lavender and tea tree oil) has the ability to enhance the blood circulation which, by now you know assists in promoting hair growth by restoring your hair growth rate. Many times when you use other hair products that promise hair growth, you may see that your hair does grow, but you most likely will get some unwanted scalp itchiness along with it. Basil oil can build a seal around your thinning hair follicles and act as a guard and a healer for your scalp. It also has antioxidant, antibacterial, anti-inflammatory, and anti-fungal properties. 
The best way to use basil oil for treating hair loss is to apply it once a day directly onto your scalp. Yes, you can apply it directly without mixing it with any carrier oil (but try mixing to be on the safer side). You can apply an adequate amount to your scalp while you shampoo or condition your hair and you will be able to rinse it out without any worry of oil residue or oil buildup. Basil oil can be used on both, dry or wet hair. Apply 2 to 3 times a week to really start seeing its results.
Chamomile (Roman/German) Essential Oil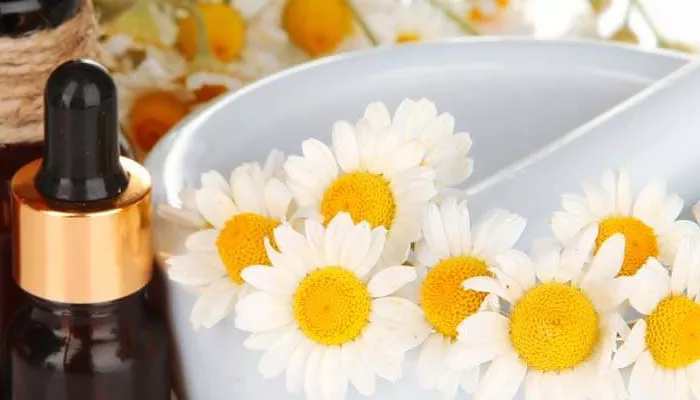 Love chamomile tea? Now you'll love chamomile oil too! This essential oil has a sweet fruity smell (which you will love!) and is identified as a healing skin treatment with antiseptic, anti-itching anti-inflammatory, and anti-allergenic qualities. It helps in treating dry scaly scalp, eczema, and scalp acne. It conditions the hair and improves roughness from the hair, therefore, adding lustier and softness to your beautiful hair.
Chamomile oil is a beneficial natural solution for dandruff and hair lice. It also soothes your irritated scalp. How? It essentially hydrates your scalp and therefore eases the associated itching and irritation. If you add a few drops of this oil to your henna mixture and apply it on your hair, your natural highlights would be heightened. You can also apply a few drops of chamomile oil on to your towel dried hair to give your hair a lovely radiance. Or if you have blond hair then you could rinse the hair with a moderate dab of chamomile oil to brighten up your hair instantly.
Like lavender oil, chamomile oil too is known for its nerve soothing qualities. Chamomile essential oil can be easily characterized as a wonderful oil to nourish your hair and scalp. It is effective on almost anything, dry & brittle hair, dandruff, lice eggs. It retains the moisture level and strengthens your hair from within, leaving behind strong and soft tresses.
Lemon essential oil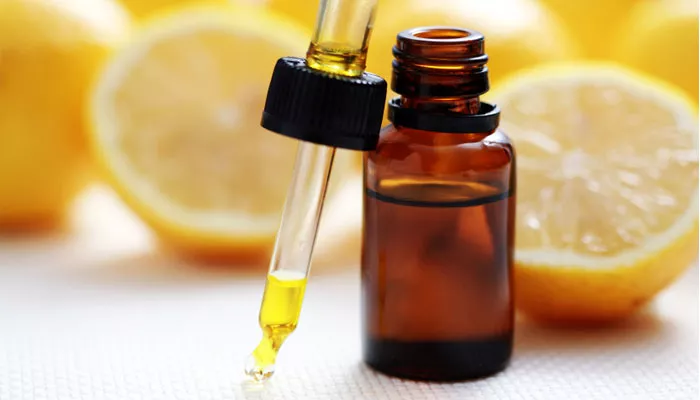 You must have used lemon juice or other forms of lemon extracts on your skin to get rid of dryness. Now try out lemon essential oil for healthy hair. The two major reasons for hair thinning are dandruff and hair fall. The factors that lead to unwanted hair fall are unhealthy lifestyle, stress, prolonged illness, hard water, improper sleep, chemical hair styling, chemical products and shampoos, rampant use of hair dryers, genes, hormones and certain medications.
Lemons are a wonderful gift by nature with versatile benefits and uses. These awesome citrus fruits are packed with several nutrients such as vitamin C (obviously!), magnesium, flavonoids and calcium making them great for healthy hair. Vitamin C in lemons helps in making your hair stronger and longer. Fresh lemon juice stimulates the hair growth and strengthens the hair follicles, similarly if you add a few drops of lemon essential oil to your shampoo you won't have to go through the long process of pouring lemon juice over your hair & scalp each week. You can avail lemon juice's benefits with application of lemon essential oil with your usual hair care routine.
If you have frizzy and dry hair then too substituting lemon juice with a few drops of lemon essential oil would do. This oil provides a helping hand to your shampoo (when mixed with it) by enhancing its ability to remove dust, dandruff and other scalp irritants.
Ylang Ylang Essential Oil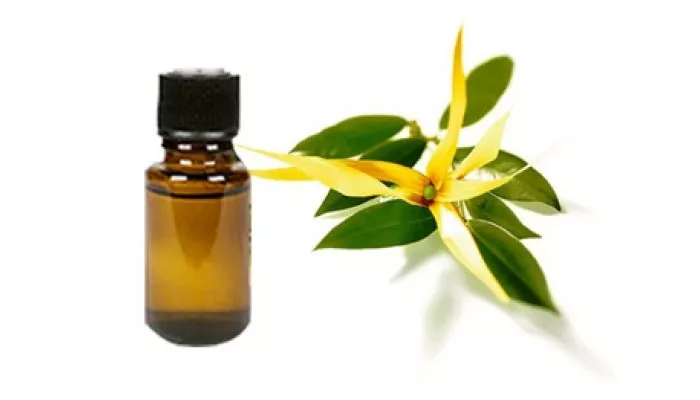 Once you have a sniff of this oil I'm sure you will fall in love with it. This essential oil is native to Asia and has been traditionally used to promote smooth skin as well as healthy hair growth. Ylang-Ylang essential oil can cure and drastically improve the sad condition of your hair, particularly in the areas of hair and scalp dryness, brittle hair and hair loss. It helps in balancing oily scalp by to normalizing sebum production in your scalp. The natural tonic- like and antiseptic properties of this oil assist in the maintenance of a healthy scalp. In addition, ylang ylang oil enhances the blood flow to your scalp which nourishes the hair follicles and encourages the growth of hair.
While Ylang Ylang essential oil works wonders for your hair, its lovely fragrance on the other hand helps in calming to your senses. It is perfect for relieving all kinds of mental stress and anxiety, keep in mind that stress and anxiety also contribute to hair loss.
Mix five drops of Ylang Ylang essential oil with two to three tablespoons of olive or jojoba oil. Mildly heat and apply to your hair and scalp, just as you would do with any other hot oil treatment. You can also mix two to three drops of this oil with carrier oil and before going to bed, massage it on your scalp and let it stay overnight. Or, like all essential oils mentioned above, you can add a few drops of this oil to your shampoo to boost your shampoo's abilities.