Yet another essential oil with myriad health benefits is peppermint essential oil. It has so many useful perks that I just had to dedicate a whole article to peppermint oil's health benefits. Unlike many other essential oils and herbs, various health benefits of peppermint, as well as peppermint oil, have been studied and proven by the scientific community. That's the reason why, peppermint oil does not just come in the form of oil but it's even sold in the form of capsules and tablets, and it is also prescribed by doctors of alternative and modern medicine.
Peppermint is a hybrid form of spearmint and water mint (scientifically known as mentha aquatica). Essential oils are extracted by steam distillation of the fresh aerial parts of the flowering plants. The most active ingredients in peppermint essential oil are menthol (about 35-45%) and menthone (about 10-30%). Because of the presence of menthone, menthol and menthyl esters, peppermint leaves, extracts and peppermint oil are used widely in the manufacturing of shampoos, soap, toothpaste, chewing gum, tea, ice creams and even cigarettes!
Peppermint herb is not only one of the oldest European herbs used for its medicinal purpose, other historical accounts date peppermint's use to ancient Japanese and Chinese traditional medicine. Here are the best peppermint oil benefits.
Peppermint Oil's Benefits for Hair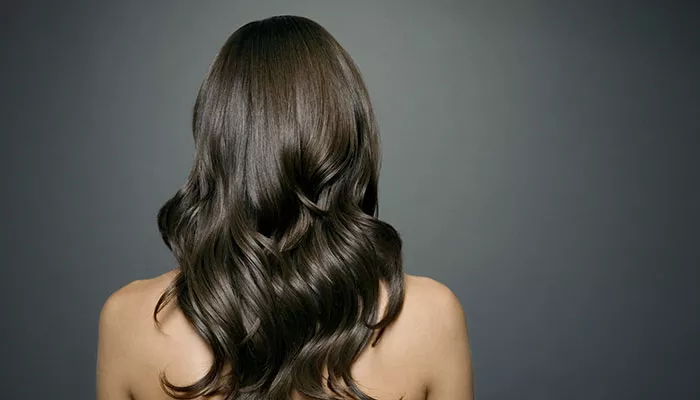 Peppermint essential oil is best known to stimulate the blood flow to the roots of your hair. Peppermint oil provides a cooling effect, ensures that your hair receives proper nourishment and therefore it promotes hair growth too. Due to its regenerative, regenerative and stimulating effects, it can provide relief to a number of scalp related troubles.
The health and wellbeing of your scalp is dependent on maintaining its accurate and unique pH balance. This balance can be easily thrown off by either harsh weather conditions, or harmful chemical ingredients, even stress plays a role in disrupting the pH balance of your scalp. Peppermint oil possesses restorative properties which assist in returning your scalp to its natural pH levels. This pH balancing effect helps in reducing flakiness and dryness, which is most of the times the main cause of itchy scalp and dandruff.
You may reap the complete benefits of this essential oil by adding a couple of drops to your shampoo (preferably organic shampoo) and conditioner for a lovely cooling effect.
Peppermint Essential Oil's Benefits for Skin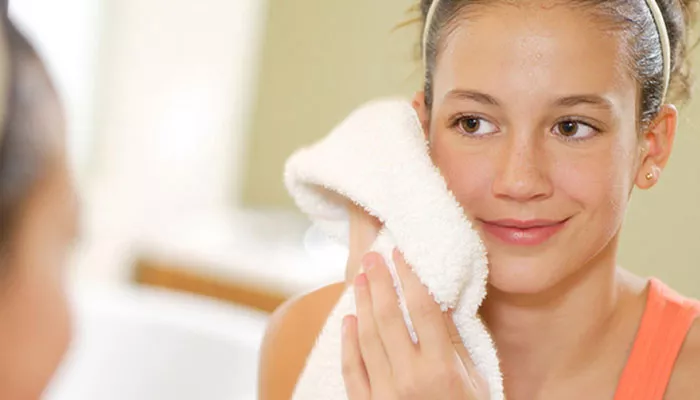 Another beneficial quality of menthol present in peppermint oil is that it is good for your skin as it creates a cooling effect. Additionally, it provides nourishment to dull skin and improves the texture of greasy or oily skin.
It is also assumed that peppermint oil may be useful in the treatment of tuberculosis and cancer, though more research is required to be done in these areas before reaching any definite conclusion. Peppermint oil has been a part of some studies as an antiviral medium that can minimize the chances of infections and recurring outbreaks such as herpes.
Peppermint Essential oil's Benefits For Oral Care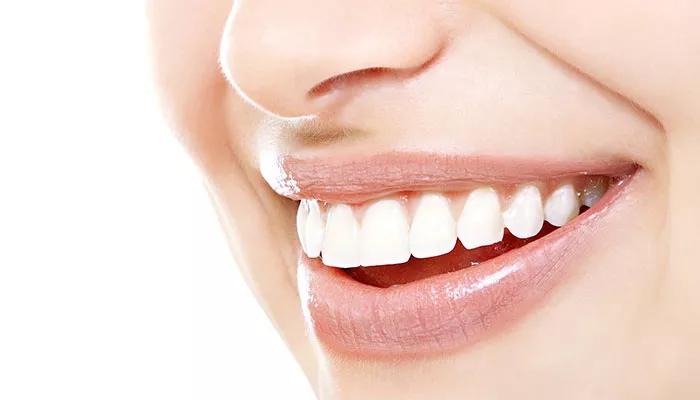 You must have noticed the taste of peppermint in your toothpaste and all the more in your mouthwash. Thanks to its antiseptic properties, peppermint oil is very useful in dental care. It helps in eliminating bad breath and helps your teeth and gums ward off hazardous germs. It is due to these attributes that peppermint is added to your toothpaste. It is also proven to be useful in the treatment of toothaches. Sometimes, the inhalation of peppermint oil vapor may be pain relieving and anti inflammatory; therefore it is sometimes added to the postoperative oxygen, particularly after oral surgeries.
Uses of Peppermint Oil for Indigestion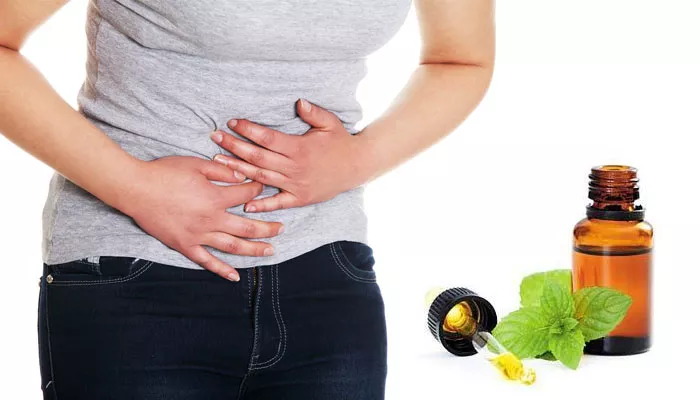 Indigestion is one thing that causes a many people a lot of problems. Peppermint oil can be very helpful for people who suffer from indigestion. If you suffer from digestion problem then a few drops of peppermint oil mixed in a glass of water will be helpful. Drink it after your meal and you can make use of its beneficial digestive properties. It is carminative in nature and therefore helps in removal of excess gas. It also serves as a good tonic for people who have a low appetite. Peppermint essential oil helps in treating motion sickness, nausea as well as upset stomachs. A number of studies have shown peppermint oil to be a good reliever of Irritable Bowel Syndrome (IBS), which is a common syndrome that affects a lot of people and is identified by pain in the abdominal area or discomfort without any particular diagnosed disease.
Uses of Peppermint oil for Nausea and Headache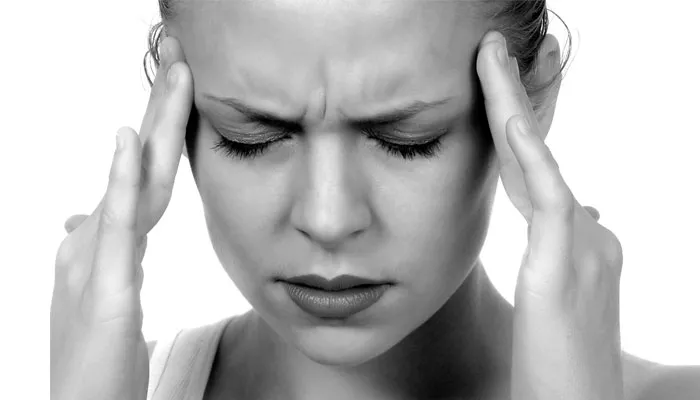 Peppermint oil is a good home remedy for getting rid of headaches and nausea. Headaches are just terrible, aren't they? To instantly get rid of headaches you can simply apply peppermint essential oil in a diluted form (with a carrier oil) directly on your forehead. Just a sniff of peppermint oil can help in knocking out the impact of nausea and motion sickness, primarily because of its soothing and relaxing effects.
The cooling and anti-inflammatory qualities of this oil are part of the reason why it is extremely efficient in relieving the symptoms of a headache. It is so effective that it's even used to reduce the excruciating pains that arise due to migraines in some patients within 15 minutes of topical application (according to a study that took place in 2007).
Peppermint Essential Oil's Benefits for Respiratory Problems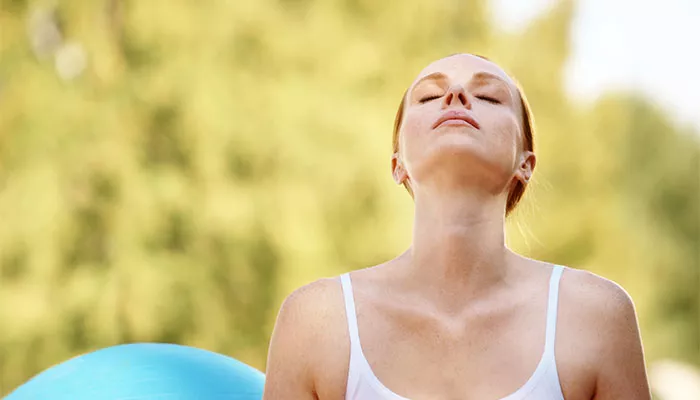 Menthol, an actively present component in peppermint helps in clearing the respiratory tract. Because of this quality peppermint oil is also quite an effective expectorant and therefore provides immediate (though temporary) relief for various respiratory problems including sinusitis, asthma, nasal congestion, bronchitis, and cold & cough. That is why it is used as an ingredient in numerous cold balms and rubs. When you apply these vapor rubs on your chest, they can instantly remove respiratory and nasal congestion (thank you menthol!).
Peppermint Essential oil's Advantages for Immune System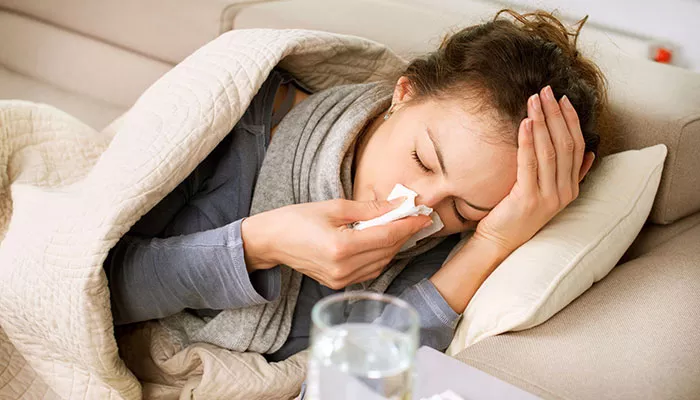 Peppermint oil can enhance your immunity towards many diseases and is mostly used by people with weak immune systems or those who frequently seem to suffer from illness. Peppermint essential oil is also known to possess powerful antiviral, anti fungal and antibacterial effects, which is why it is widely used in many alternative treatments. It is composed of constituents such as camphor, carvacrol, and of course, menthol, which help build resistance against certain dangerous bacterial strains like salmonella (a bacterial disease in the intestinal tract), E. coli, and staph infections. The full range of resistance to bacteria is not known entirely yet, but continuous studies take place all the time.
Peppermint Essential oil's Benefits for Blood Circulation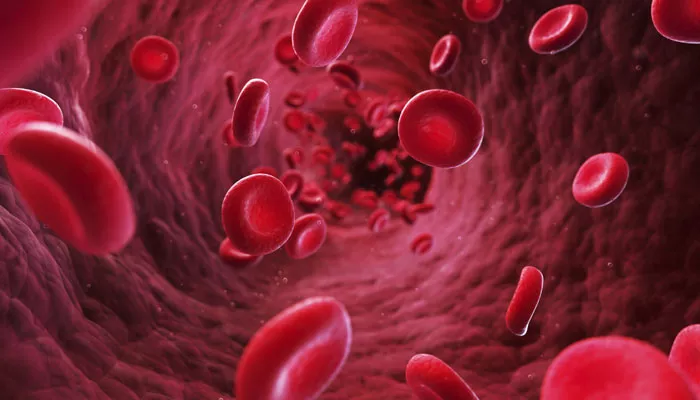 The stimulating effects of this oil have shown to increase the rate of your blood circulation. Studies have pointed out that as soon as the peppermint essential oil vapor reaches the end of the olfactory nerve endings, there is almost an instant increase in your pulse rate as well as blood circulation. The reviving effect of increased blood circulation assists to oxygenate your body's organs and enhance your metabolism, as well as oxygenate the brain. Proper oxygenation of your brain leads to higher cognitive function and better protection against neurally degenerative diseases such as Alzheimer's and dementia.
Furthermore, escalated blood circulation can prevent diabetic patients from serious complications to which they are already at risk due to the imbalances in their glucose levels.
Other Benefits of Peppermint Essential Oil
Like many other essential oils, peppermint oil too has the ability to provide relief from stress, mental exhaustion and depression because of its refreshing nature. It is also an effective anxiety and restlessness relieving agent. It also stimulates mental activity, clears your mind, and increases performance on cognitive tasks.
Peppermint essential oil's antifungal properties are widely researched and there is significant evidence that shows it when applied topically (on the skin) it can reduce the chances of fungal nail infection, which is quite common and affects many people all around the world.
Peppermint oil has been traditionally used and is beneficial in treating urinary tract infections (UTI). Although formal scientific research is still doing research to understand the details of this specific attribute of peppermint oil. It has an abundant wealth of antibacterial qualities, which could be the underlying reason why it can reduce the frequency and effects of urinary tract infections in alternative applications.
Peppermint oil can also come in handy in providing relief from pain when used externally. It is believed this benefit of peppermint oil can be because of the presence of calcium antagonism in present in it which helps in removing pain from affected areas. As it is also cooling in nature, it can be subsequently used to help reduce fever. In cases of wounds, injuries or healing process, you can topically apply peppermint essential oil to the affected area to reduce relieve pain, swelling, and get rid of the chances of unwanted inflammation.
Peppermint oil blends well with many other essential oils such as eucalyptus, marjoram, rosemary, and lemon, that is why many aroma therapists and herbal therapists often use peppermint oil in their aromatic or medicinal combinations for their health benefits.
It is only natural that some risks would be associated with using too much peppermint oil. If you overuse this oil it may cause heartburn, and instead of curing headaches, it can even cause it. You must check by applying a little bit of essential oil on some part of your skin to make sure that you are not allergic to it or it doesn't cause any allergic reaction on your skin before using it for its skin benefits. On the whole, the same rules apply to using peppermint essential oil as to any other alternative supplements or dietary changes. Refer to an Ayurvedic Doctor or Herbal Specialist. Don't worry, it's not absolutely necessary to speak to the Ayurvedic Doctor, if you do not wish to consult with a professional, you should start with, like I've mentioned before, in small topical application or skin patch tests to check how it affects your system.