I love the monsoon season; such a relief from the scorching heat isn't it? Oh the cool breeze and the scent of wet earth; gives a whole new refreshing feeling to all of us. But what excites the cute little children? Recall how your mother scolded you when you jumped on a muddy puddle while going to school and ruining your school uniform. Yes, the best feeling for every kid is to jump on the puddles and wade through the flowing water! It's not an unusual scene to see boys playing football in the nearby parks, or kids just fooling around in the mud. I used to love going outside with my princess umbrella and stand under the rain, singing and dancing. I also recall falling sick while my mother forced me to gulp that bitter syrup, how much I hated that medicine!
With the urge for kids to play outside, parents are always worried about the health of their little ones. Monsoon, brings a lot of joy but also comes along with a lot of diseases and germs; affecting the health of everyone, especially the children.
There are a lot of things that needs to be taken care of during the lovely season. Accumulated water becomes a breeding spot for the mosquitoes, which increases the chances of Dengue, Chikungunya or Malaria. Moreover, the food gets contaminated, be it the outside food or the food in your refrigerator. All these minute things, if taken care of can prevent your child from falling sick.
Tips for Monsoons
All of us enjoy the breezy weather during the monsoons. And why won't we, after all pakodas and tea have a different taste during this weather! While adults can happily enjoy the monsoons with some precautions, children need special attention as they are more prone to fall sick during this weather. Read on for some very useful tips to keep in mind this season!
Freaky Foods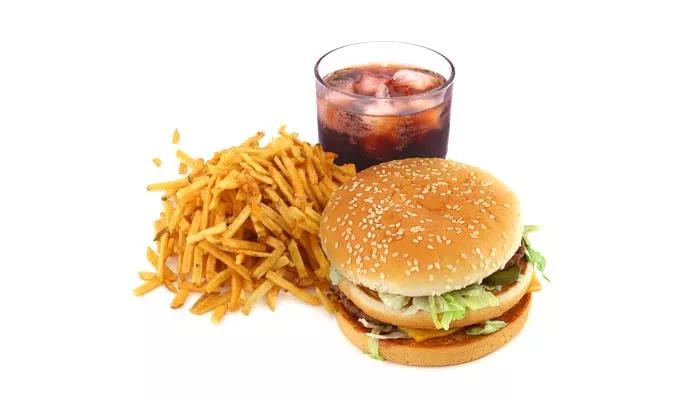 Images of cheesy pizza and delicious roadside momos just popped up in my mind when I wrote freaky foods. Being a big time foodie, it's hard for to resist on yummy food. But, it's important to control that urge, especially for kids. Reason being, the digestive system of kids tends to work slowly during the monsoon, making the digestion process a little longer. And the worse will happen if they consume contaminated water or food. Hence, outside food should be given a miss, as we do not know which water they use, and whether the vegetables are fresh or not. So all the mommies, put on your chef's hat and try cooking your child's favourite junkie at home; the food will be safe for eating, and your child will not bother you for going to the nearest food outlet for a burger!
Although including fresh fruits and vegetables in a must for children, make sure they consume as many fruits and vegetables they can especially during the showers. It will help in providing the body with nutrients and will also improve their immune system. Green leafy vegetables ( all of us hated it in our childhood) are the best sources of iron and vitamins. Try making some yummy parathas, pizza or biryani maybe? Make sure your re-heat the leftover food before serving it to your child, it will kills the bacteria if any.
Coming to fruits, make sure your child does not eat the already cut fruits like apples or mangoes. Reason being, the nutrients get lost due to oxidisation and moreover, it might be contaminated. Fruits like cherries, bananas, lichu, jamuns etc are a better option for this season. Don't forget to clean all the groceries properly before eating or cooking it!
In short, diet is something which is very important during the monsoons. I would summarise the food section by the following tips:
Avoid raw salads and cut fruits
Avoid spicy and fried food, especially roadside food.
Eat only un-cut fruits like bananas, cherries, lichu etc.
Wash the groceries properly before eating or cooking
Include fresh fruits and vegetables in your child's diet.
Water
Drinking water is a must for everyone, whatever season it may be. Teach your child about the benefits of drinking only the purified water. Drinking impure water is dangerous in monsoons due to a lot of bacteria and viruses spread via water. Hence, make sure you give your child either the purified water, or boiled water. Boiling water for 2-3 minutes kills the bacteria that may make your child sick.
Observe whether your child needs more than a bottle of water in school, if yes, then put two water bottles in his/her schoolbag, so that your child only drinks purified water. If your child goes for sports classes or any other activity, don't forget to handover a bottle of water.
Clean Environment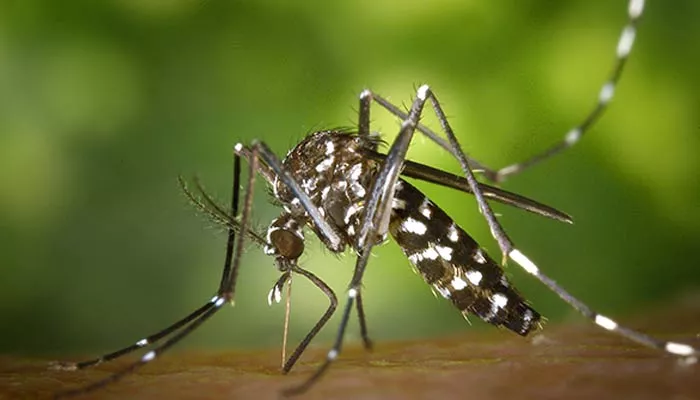 Monsoon is a season that comes along with a number of diseases like dengue, chikungunya, malaria, flu etc. While you are taking every minute precaution to prevent your child from consuming any contaminated water or food, that small mosquito flying around in your house might create a huge problem. Yes, these diseases are spread via mosquitoes, and mosquitoes breed in standing water. Hence, all the places where water might get accumulated acts as a target for mosquito breeding.
In other words, along with taking care of the diet, cleanliness of the environment in the house is also very important. Check for all open objects where water gets accumulated like the tyres, earthen pots for feeding water to birds, coolers etc. Make sure you turn it upside down or clean it regularly so that no water gets accumulated. Also, wet clothes, rugs or shoes must be dried outside the house as there maybe chances of fungus development in damp things. Wash your clothes and house with antiseptic liquids. Give your child a bath at least 2-3 times a day; use mild antiseptic soaps or add antiseptic liquid in the bath as well. Bath with warm water is preferable, as the weather is already cool, taking a bath with cold water might lead to fever.
Develop the habit of cleaning hands before eating in your child. Also teach him/her to use a hand sanitizer when they are school or somewhere out. Biting of nails, be it a habit or a sign of stress, is not good for the health. Prevent your child from biting their nails, as the germs might create a mess inside their body! Make sure your child's feet is always dry; make him wear socks or slippers at home as well. Reason being, wet feet is the fastest way to catch fever! Don't let her wade through flood water when barefoot or any other shoes except the gum boots. Although wading through the flood water is harmful for many reasons like the urine and bodily fluids of animals mixed in the water, bacteria causing infections, and many other reasons; gumboots tend to reduce the chances of catching any kind of infection.
Dress Right!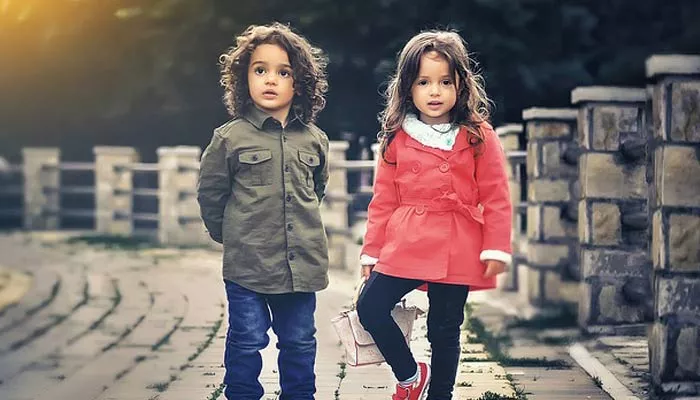 It is every mother's dream to dress their child in the best possible way, making their little bundle of joy look like a dashing prince or a cute little princess! Well, keep your fashion instincts on a low during monsoons, or rather oomph it up keeping in mind the proper monsoon dressing tips. Soft clothes are the best for children during the monsoons. It helps keeping the body breezy, and avoids dampness caused due to sweat in various places like underarms, and the area under the knees. Dampness might lead to infections and rashes. Full sleeves clothes are highly suggested as it reduces the chances of being bitten by any mosquito. Apply talcum powder and mosquito repellent cream, all over your child's body, it avoids dampness. You could also stick the mosquito patches in their body. Always change their clothes immediately after they come back from school or from the park.
If you live in the regions prone to heavy rainfall, make sure you have your rain equipment ready! By rain equipment, I am referring to raincoats, umbrellas and gumboots. Raincoats are the best way to avoid your child from getting drenched in the rain, it will difficult for them to carry their school bag and umbrella together. Gum boots will reduce the chances of catching infections after wading through floodwater or a fun time jumping on all the puddles!
Avoid footwear made from leather or suede as fungus starts growing the moment those shoes get wet.
Medicines
Young or old, a stock of necessary medicines during the monsoon season is a must. Always stock up your medicine box with all the necessary medicines for cold, fever etc. Make sure you consult a doctor before giving any medicine as it is advised not to take any medicine without a doctor's suggestion or prescription. Children's medicines are different from medicines for adults, or at times the dosage is different. Keep in mind all these points before giving your child any medicine.
Drenched in Rain?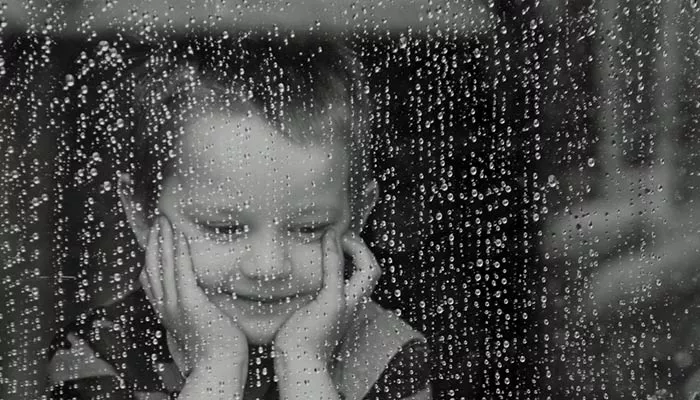 If your child gets drenched in rain, make him/her take a bath with warm water along with the antiseptic soap/liquid. Your child may bother you for not taking a bath, but it is quite important to take a bath, as it removes various kinds of infections that might affect your child's health. Wash his/her clothes immediately.
Make some warm soup for your child after the drenched session. If your child hates soup, then make his favourite hot chocolate, but make sure he/she drinks something hot after getting wet. This will help in reducing the chill they might feel after a second shower!
Following are some additional tips to be kept in mind.
Keep all the doors and windows shut to avoid entry of mosquitoes
Check all types of possible open container like objects for stagnant water.
Use mosquito repellent creams and mosquito liquids.
Avoid using coils as it may lead to smoke related allergies and also gives the house a weird smell
For infants, avoid using mosquito repellent creams as it might not be suitable for their soft skin. Instead use mosquito nets and mosquito patches to avoid mosquitoes humming near your child
Don't forget to sterilise the bottles for feeding your infant after washing it water. Sterilisation will help in killing off any bacteria.
Include fresh fruit juices in your child's diet.
Room temperature needs to be taken care of. Avoid using air conditioners during monsoon as the weather outside is already cool; a further low in the room temperature will increase chances of catching fever.
Check your child's vaccination record; get the vaccination done immediately if any left out.
Also include basil, cinnamon, lemon, ginger and other spices in the diet. Reason being, these contain a lot of important nutrients that help in preventing fever, or bringing down the temperature.
With above mentioned tips, I'm sure your child is safe from any kind of infection or fevers this monsoon! But what if your child still gets sick? Not to worry, our in-house homoeopathy doctor, Dr Mohit has some very effective medicines that will help in bringing down the body temperature instantly.
A combination of three medicines;Tinospora Cordifolia (Q), Carica Papaya (Q), Azadirachta Indica (Q); contains extracts of Giloy, papaya and neem respectively, turns out to be a very effective way to prevent dengue and other kinds of fever. Though these medicines are highly effective for dengue, it can also be taken for malaria as well, as the symptoms of both dengue and malaria are high fever and body aches. So to rule out dengue or malaria at the preventive stage, one can take these medicines. Dr Mohit prescribes mixing 15 drops of each medicine in a little bit of water, to be taken once a day.
Echinacea (Q), to be taken in mother tincture form, helps in building the immune system of the body against infections and fevers. This medicine can also be mixed with the above three medicines. Our doctor also recommends intake of the medicineAconite (30/200)during the primary stages of cold and mild fever. Administration during the first 24 hours is crucial, as this medicine helps in preventing temperature rise.
Do not hesitate in consulting a doctor when the child gets sick, ask the doctor as many questions as you feel like, after all its your child who's sick. Get blood tests done the moment your child catches fever, it is important to catch hold of any infection. You can also read our articles on Dengue, Malaria and Chikungunya for symptoms and home remedies.