Rainy season and wet hair; the most loved sequence for any Bollywood song! I bet all of you can recall at least 5 songs the moment you hear rain and wet hair. Well, while most of us feel like dancing in the rain with one of the rain song sequences playing in the background (feeling like a top-notch heroine), some of us might restrain from getting drenched in rain for various reasons. One of the reasons could be the risk of falling sick, or maybe not to attract skin woes. If you ask me, my reason for not getting drenched in the rain would be possible hair woes; I am already suffering from a lot of hair fall, getting drenched could possibly worsen my situation!
Yes, just like our skin suffers from a lot of problems during monsoons, our hair and scalp also get affected in a negative way. The rain water, due to various changes in our environment becomes acidic which can cause some damage to our hair. This article focuses on the various home-made packs to tackle the monsoon without any hair woes or rather, reducing the effect of the damages.
Honey and Milk
Honey, the liquid gold as some may call, is very good for the health and also for the skin. With a wide range of benefits, honey contains antioxidants that help in providing nutrition to the scalp and hair. Honey also stimulates the growth of hair. Whereas milk is concerned, it is immensely beneficial for the body on the whole! Be it for stronger bones, or for skin, or hair; milk has found its way some way or the other in our lives. Milk also nourishes the scalp, and softens those tresses. Milk works good for those with dry hair, it smoothens it and gives a natural shine.
All you need to do is take some milk as per the length of hair and add a few drops of honey to it. Now just gently apply it on your scalp and on the hair, special attention to be given to the ends of your tresses. You can gently massage your scalp as well if you wish to.This pack not only nourishes the scalp, it also cleanses it from all that dirt and pollution that get stick to the oily scalp; a major problem during monsoons. Leave the hair mask on for about 30 minutes, and rinse off gently with a mild shampoo.
Lemon Therapy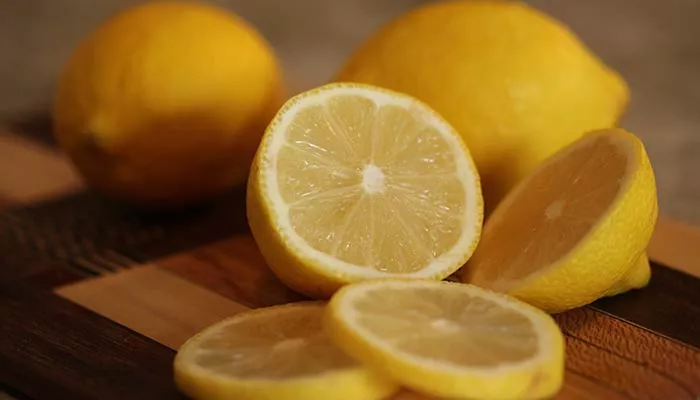 Lemon is one of the most used ingredients in every household; be it for cooking, for weight loss or for the skin. Our hair can also be benefitted with this yellow coloured sour fruit. It contains lots of astringents and antioxidants that help in cleansing the scalp and tightening the pores. For those suffering from hair fall should definitely give lemon therapy a shot as it has been observed to work pretty well.
Just squeeze out some lemon juice in a cup of warm water. Mix it well and pour it over your scalp and hair after you take a bath. This will help in tightening the pores which will control your hair fall and will also cleanse your scalp. Make sure you shut your eyes while pouring the mixture. Let is stay for about 20-25minutes and gently rinse it off with cool water. Your scalp gets cleaned, and your hair fall is controlled; monsoon scene sorted!
Fenugreek aka Methi
Fenugreek seeds can turn out to be miraculous for those who are tired of hair fall or hair loss, even for those who wish to add volume to their hair. Methi seeds contain compounds that stimulate the regrowth of hair tremendously and add some bounce to the hair. It strengthens the hair roots and manages hair fall, also it prevents your hair from turning grey prematurely!
There are many ways you can use methi seeds for a hair pack. The easiest way is to soak some seeds overnight in water. Next morning just grind it; add a little water to give it some consistency. You can add some yogurt too if you wish to. Apply this paste over your scalp and hair; let it stay for about 20 minutes and then wash it off. This pack will reduce the hair fall that we suffer from after getting drenched in rain!
Yogurt
Yogurt is one of the oldest home remedies for hair care. Most of us have seen our elders apply some yogurt to their hair and scalp. Reason being, yogurt contains essential nutrients and minerals that help in protecting our scalp and hair from the various hair woes; especially during the monsoons. It protects us from the negative effect of the acidic rain water and humidity. So just apply yogurt to your scalp while gently massaging it, and also over your tresses. Let it stay for a while and rinse off.
Olive oil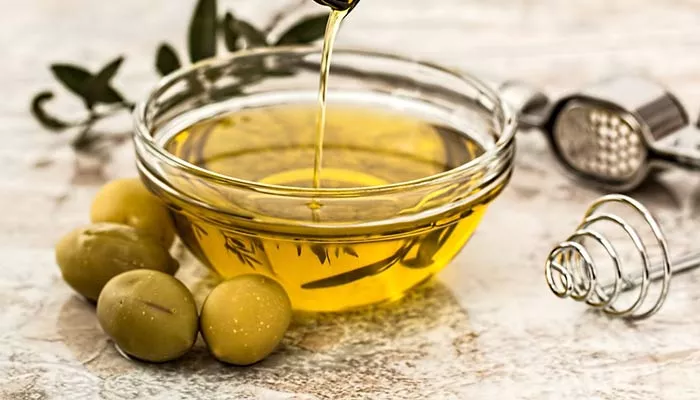 Okay, suspicion rises as to why olive oil when our scalp is already oily during monsoons, right? Olive oil is a great source of essential nutrients that retains the moisture in our scalp, and also adds shine to our hair.
The best way to use olive oil is to mix a spoon or two of yogurt in some olive oil and gently massage over your hair and scalp. Let it stay for a while and rinse off; your hair is definitely protected from the hair woes of the monsoon!
Egg Mask
For most people, hair care is directly associated with egg whites. Being used since ages, egg whites continue to be used for getting rid of frizzy and brittle hair; even some shampoos that are easily available in the market use egg white extracts to give you that bounce and smooth hair. Egg white contains a plethora of nutrients and vitamins that complement the hair growth by controlling hair fall, giving your tresses some shine and also by softening the ends.
You can take two eggs and separate the egg whites, mix it till you a thick paste like consistency. Apply it over your hair and let it stay for a while and rinse off. You could also add few drops of olive oil to it. Rinse off with a mild shampoo. This will help in better nourishment and protection against the humidity during the monsoons. And for those who are vegetarians like me, go buy the egg extract shampoo maybe? You could also apply some mayonnaise on your scalp to get some of the nutrients of an egg.
Onion
This is quite an interesting ingredient for a hair mask right? Onion contains a lot of antibacterial properties that cleanses the scalp like nothing else! If you wish to cleanse your scalp properly after getting wet in the rain, onion is your weapon! It also contains compounds that improve the blood circulation, leading to a better hair growth. Onion is also good at washing off the infections on the scalp if any.
Just squeeze out the juice of an average sized onion, and apply it over your scalp by gently massaging. Cover your tresses as well, but the main focus should be given to the scalp. If you're worried about the onion stink, add a few drops of rosewater to the onion juice to dilute the smell. Let it stay for a while and rinse off with a mild shampoo. Onion juice will cleanse and strengthen your hair tips.
Indian Gooseberry aka Amla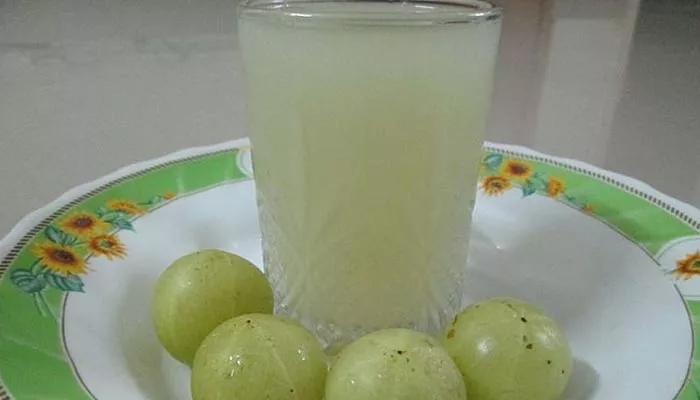 Indian gooseberry needs no introduction when it comes to the wide range of benefits it comes with. Be it strengthening the hair roots, or softening the brittle hair or even preventing premature greying, amla is one of the oldest ways for healthy scalp and hair. Eat it or apply it, the benefits remain unchanged! For people like me who not prefer eating amla, amla hair packs can work for you.
Just blend the fruit to get its juice. Mix it with equal portions of lemon juice and coconut oil and gently massage it over your hair and scalp. Let it stay for a while and rinse off with a mild shampoo. Cleansing, check; nourishment, check; hair fall control, check, check, check!!
Neem Leaves
Remember when you were a child and monsoons were a nightmare for you because of lice? I remember scratching my scalp all the time during the shower season, while my mother would comb my hair with that special lice comb. Well, neem leaves are great for eliminating the scratchy lice from the head! Neem leaves also contain a lot of antibacterial properties that further cleanses the scalp after shampooing, and also enhances the hair growth process.
This hair therapy is to be done after you're done with shampooing your hair. Boil some leaves of neem till the water level decreases to half of the original level. Let it cool down, and then just pour it over your head, covering the scalp and your tresses. Then rinse it off with warm water. Try this therapy on your children especially during monsoons, so that they don't scratch their heads off!
Vinegar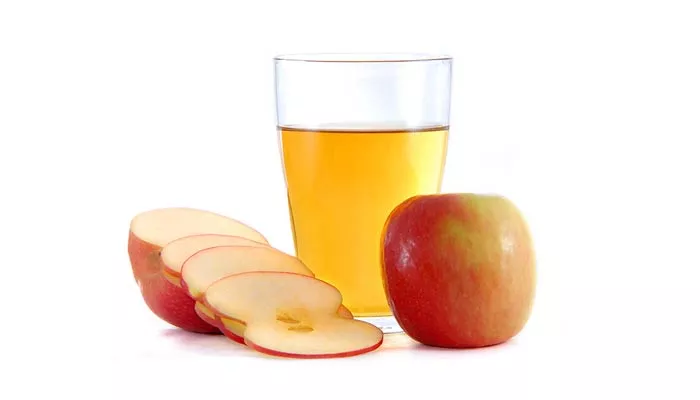 This is even more absurd than onion right? Well, vinegar can be of great help in relieving yourself from the itchy scalp which is a common scenario during the monsoons. Just not itchy scalp, vinegar tends to untangled the tangled hair and also stimulate the scalp.
Just take a mug of water and add one spoon of vinegar to it. Pour it over your head as a last rinse after shampooing. Let it stay for a while and wash off with water. Itchy scalp no more!
The above 10 easy to make home-made hair packs are amazing for the monsoon season. Pick your favourite and try it out, or just try each pack and chose which works well for you! I am definitely trying out the fenugreek pack tomorrow itself! While the above are hair packs for a healthy scalp this monsoon, the following are basic hair care tips that must be followed by everyone during this season. Read on for the general dos and don'ts of hair care!
Dos
Keep your hair dry. Dry hair gets damaged easily, and a chance of breaking is high. Moreover, rain water is acidic because of the various environmental changes earth is experiencing. Acidic rain water can mess up your hair and scalp big time!
Just like our skin gets oily during monsoons, our scalp also gets oily and thus attracts more of dirt, pollution and dirt. It is necessary to wash your hair on a regular basis.
Make sure you use a mild shampoo according to your scalp and hair; mild shampoos will not damage your hair or scalp if used regularly.
Don't forget to combine it with a conditioner as well.
If your scalp is itchy, then cleansing is a very important thing to do.
Use a comb with a wide gap between the teeth; this helps in combing properly without much hair fall.
Try out various hair packs that can be easily made at home. Read our article on healthy hair hacks as well.
Drink plenty of water and eat fresh fruits and veggies.
Oiling is a must for your hair; but make sure you do not let your hair stay oily for long as the scalp is already oily during monsoons.
Don'ts
Don't get drenched in rain. Carry an umbrella every time you go out.
Avoid using hair dryers to dry your hair. It makes the roots weak. Dab your hair with a towel, and let it dry naturally.
Don't use hair products during monsoon. With humidity present everywhere, the chemicals in the various hair products can create a huge damage to your hair. Hence, say no to hair products during monsoons.
Avoid using strong shampoos.
Do not tie or comb your hair when wet.
Do not use hair brushes or combs with very little gap between the teeth.
Avoid heavy and oily food.
Don't resist going to a dermatologist if your scalp gets very itchy. It can be a sign of a fungal disease.