Every season comes with a set of reasons of happiness and a set of reasons to worry about. Like monsoons come to us as a relief from the hot summers, it is also the reminder of the various diseases that come with the showers. Similarly, winters can be a reason for happiness for some, and can be a reason to worry for some. With just a few months left for the arrival of the winters, we need to be prepared in all aspects beforehand. Just like we take out all our blankets and winter wear from the lofts, we need to be prepared to keep ourselves fit and healthy as well. The changing weather affects most of with fever and cold; our skin gets dry, our hair also gets affected. So keeping other things aside, let's pay attention to our skin this winter, after all unattended skin means a duller you! Our skin gets dry as a desert during the monsoons, and there are plenty of reasons for it. Before we look into ways to keep our skin healthy during those freezing months, let's first get an idea of reasons for dry skin during the winters.
Reasons for Dry Skin
There are a number of reasons regarding as to why our skin gets dry during the winters. Some of the causes can be resolved by us, while cannot. Some people are not worried about dry skin during winters as they are bestowed with well moisturised skin; oily skin type. But there are some careless mistakes made by all that can even make an oily skinned person experience dryness. Read on for some of the most common causes of dry skin between the months of November and March.
Weather Changes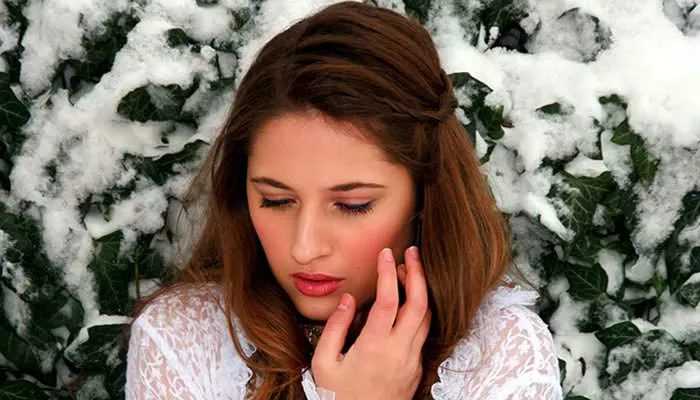 All of us at some point of our lives have fallen sick due to changing weather. Just like our health gets affected by the weather changes, our skin also feels the impact. But how does our skin get affected? During monsoons, our skin tries to get acclimatised to the humid weather; and then with the onset of autumn, our skin adjusts to it as well. But the moment winters set it, our skin gets stressed out due to a varied range of changes in the weather. During winters, cold dry winds blow, and at times it rains as well; so this leads to stressing out the skin which is why it becomes cracky and dry.
The Lazy Months
The reason I love winters is that I get the soundest sleep under a thick blanket with one foot out; while the reason I hate this season is because waking up on time is a task. Somehow, no matter how many hours you sleep, waking up on time during winter is a task for everyone. The day starts late; our work schedule gets messed up, which also means that we go to bed late. Lack of the required beauty sleep due to workload and stress affects the skin.
Skincare Products
Remember when you switched to a longer lasting moisturiser for winters from a mild lotion for summers? This change in the skin care routine can mess up our skin big time. It so happens that a particular product which was perfect during the summers, can hardly satisfy your skin needs during the winters. So in these situations, we tend to change the product. Changing the skin care product without much analysis and study can damage our skin.
Hot Water Baths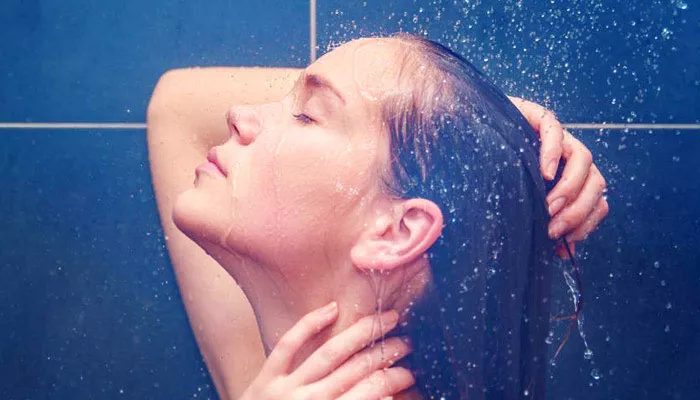 Although hot water bath is the most relaxing thing to do during the winters, the hot water can be harsh on our skin. Our skin is already quite dry during the winters, and after taking a long hot water bath, the dryness increases. Hence, it is said that using lukewarm water is a better option. I agree lukewarm water bath does not sound very relaxing, but it's our fragile skin at stake.
Alcohol Based Products
Alcohol turns out to be most used ingredient for your favourite face wash or a toner. It is said that alcohol based products are a big no no for those with dry skin. So why to continue using those products during winters? Alcohol tends to extract all the moisture that is present in our skin, and leaves it high and dry. So, skip using alcohol based cosmetics, and switch to some other alternative. Be careful while choosing your alternatives according to you skin needs.
Itchy Skin
Since our skin gets dry during the winters, it so happens that the skin feels very itchy and flaky. So if you scratch your dry skin, it can lead to redness and increased itchiness which is definitely not goof for the skin. So instead of rubbing your skin with a piece of cloth, dab a little bit of any moisturiser or coconut oil on the particular area.
Now that we know some of our mistakes that lead to dry skin, let's try and reverse the procedure. Read on for easy home-made face packs for a healthier and a moisturised skin.
Easy- Peasy Home-Made Face Packs!
With various causes of dry skin during winters, some caused because of our carelessness, some due to the climatic conditions; it becomes imperative to take the skin woes seriously. Following are some very easy to make home-made packs that will help in giving you that skin texture you have craved for long every winter!
Banana Face Packs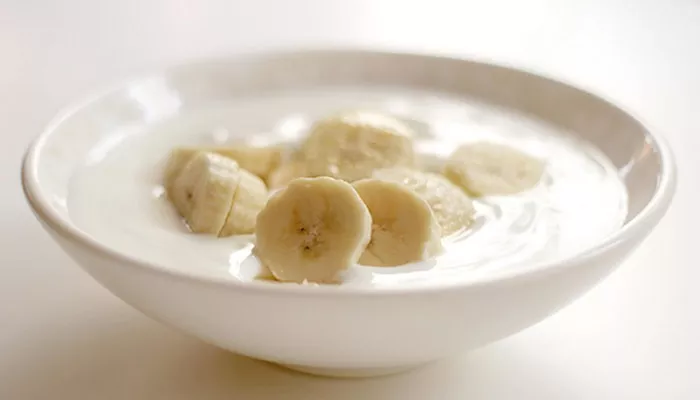 Banana is a fruit that turns out to be the best for skin care. Reason being, banana is beneficial for all skin types; be it oily, dry or combination type. So, those will oily skin prone to acne can use banana to extract the extra oil, while those with dry skin can add moisture to their skin with the help of this fruit. Yes, banana tends to moisturise the skin, leaving it soft and supple. It so happens that during winters, the skin texture becomes uneven. This problem can also be resolved with the use of a banana.
There are a number of ways you can use banana as a face pack. The easiest way is to mash a ripe banana and add some portions of butter to it. Mix it well and apply it to your face. This will help in moisturising your skin and also keep the skin moist for a longer period of time. If you have oily skin, just apply a mashed banana on your face for a while. Instead of butter, you can also add some olive oil or cream to the mashed banana. Banana face packs are suitable for all skin types!
Cream is the Key
Milk cream is one of the easiest ways to avoid dry skin during winters. I have personally used this pack for my face, and I'm quite happy with the results. The moisturising power and the oiliness of cream seem evident to all, just touch it with your finger and feel the slippery texture.
Just take a spoon or two of some fresh milk cream and mash it well. Apply it on your face at night and let it stay for about 15 minutes. You can even add a few drops of honey to the cream if you wish to. Rinse your face with warm water, and pat dry your face with a soft cloth or some tissues. Pat drying will not remove the cream totally; the residue will keep the skin moist and improve the skin texture as well. You can apply cream on your lips and on the skin above your lips during the winters.
Eggs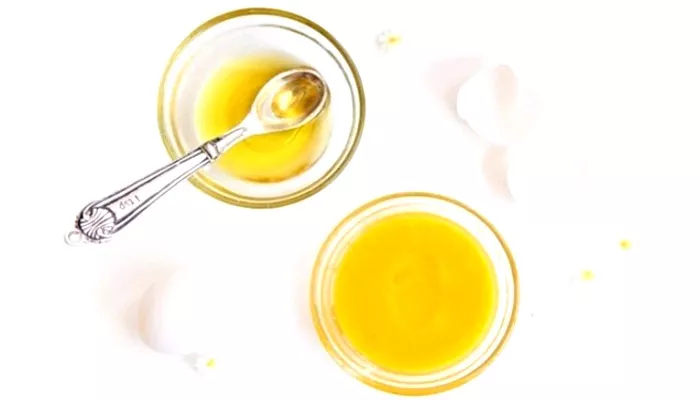 Okay, I know most of you would have rejected this pack by now, owing to the fact that eggs smells bad! Eggs contain a compound called lutein that keeps the skin hydrated and elastic. Lack of moisture is the main cause of dryness in our skin; well, eggs come to our rescue. Not just thus, eggs tend to repair the tissues and tighten the pores, helping in keeping the moisture intact.
All you need to do is beat an egg and add a few drops of olive oil into the beaten egg. Apply this mixture and let it stay for a while. If the smell bothers you, add a few drops of rosewater to dilute the smell and also for an added bonus of smooth skin. Rinse off the pack with warm water.
Glycerin
Glycerin is also the most commonly used way to get rid of dry skin. It moisturises the skin and retains the skin water as well. Applying glycerin on the face ensures that the skin is not dry during the harsh winters. Not only dry skin, glycerin can also be used by people with oily skin. It tends to control the activity of the oil glands, also helps in reducing acne and pimples. So, the crux is that glycerin can be used by everyone no matter what skin type you own.
Mix some glycerin with a few drops of rosewater and apply it all over your face. Let it dry, or if you wish to remove it, just pat dry your skin. This mixture can also be used as a skin toner during winters. All skin woes are talked with this easy mixture.
Besan
Although besan is famous for reducing the oiliness of skin, it can be used during winters as well. Besan has a number of benefits for the skin; reducing the dark spots, cleansing the skin, eliminating toxins and acne etc. So, whoever suffers from acne throughout the year can use basan pack even during the winters. And an added bonus of besan is that it gives a natural glow to your face!
All you need to do is mix 2-3 spoons of besan with a spoon of milk cream. Mix it well and apply it on your face. Let it stay for 20-25 minutes and rinse off with warm water. While besan cleanses the skin, and eliminates the acne and pimples; cream moisturises the skin and helps in retaining the moisture for a long period of time. Try this pack at least twice a week during winters.
Yogurt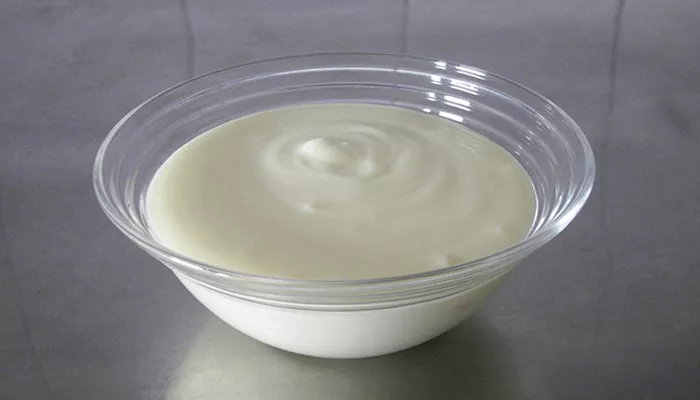 With plenty of benefits for healthy hair and scalp, yogurt turns out to be pretty beneficial for the skin as well. Yogurt contains compounds that maintains the pH level if the skin according to the skin type; a major plus point of this pack. It also moisturises the skin and also reduces the various signs of aging.
You just need 2-3 spoons of thick yogurt for this pack. Just apply the thick yogurt all over your face, let it stay for a while and give time for the nutrients and compounds to their job. You can also gently massage your face in circular motions while applying yogurt. Rinse off with warm water, and pat dry skin. Yogurt will give the required moisture to your skin; remove all acne and also the signs of aging.
Honey
I don't think there is anything in this world that provides so many benefits for skin, hair and health. Honey turns out to be an important ingredient in our kitchen that has found its way in almost every aspect of our lives. Honey contains a lot of antioxidants that exfoliates the skin and cleanses all the clogged pores. Moreover, it moisturises the skin, and also seeps into the skin to keep the moisture content intact.
You can mix honey with almost any face pack, it only gives benefits and no side effects! I personally use the honey and cud face pack. All you need to do is just mix a spoon of honey in two spoons of curd, and there you go; your face pack is ready! Honey can be mixed with any face pack you wish to apply, be it the besan pack or any other fruit face packs; it works with everything!
Being a proud owner of combination skin, I am always stuck with the decision of choosing a face pack and end up choosing no even a single pack. Well, I am definitely excited to try out these packs and chose the best suitable one for me. So what are you waiting for? We still have a few months' time before the arrival of winters, so try out each of these packs each week to get a hold on which suits your skin the most! Let's rock and roll this winter with happy and healthy skin, with not a speck of dryness or oiliness. Get set for the perfect skin you have always craved for!