It's just the initial days of September and I can already feel the winter chill in the morning! Our suffering from the monsoon hair ordeals has not even ended yet and winter has already marked its arrival. Time to feel the hair troubles all over again! Can we ever not be susceptible to the hair troubles? Well, that is something impossible, but we can try to reduce our vulnerability from the dreary hairy situations.
During the winter season, harsh cold winds tend to dry up our scalp and extract all the humidity. This makes the scalp and hair very dry. The hair becomes rough and frizzy, the cuticles become hard and managing the hair becomes a little tough. Scalp becomes dry and flaky, and it gets even worse for those who suffer from the woes of dandruff! Okay, recall when you take off your sweater during the winters and feel the static electricity all over your tresses. This happens because of the lack of moisture in the cold harsh hair during winters. Also, recall when your hair on the underside or rather the tresses gets all tangled because of the jackets and sweaters. It is like word war with hair while untangling it, and what is the outcome? A comb or brush covered with the broken hair strands. All this happens because of lack of moisture in our hair and scalp. Read on for some very effective and easy homemade hair packs for healthy and strong hair during the winters.
Easy Homemade Hair Packs!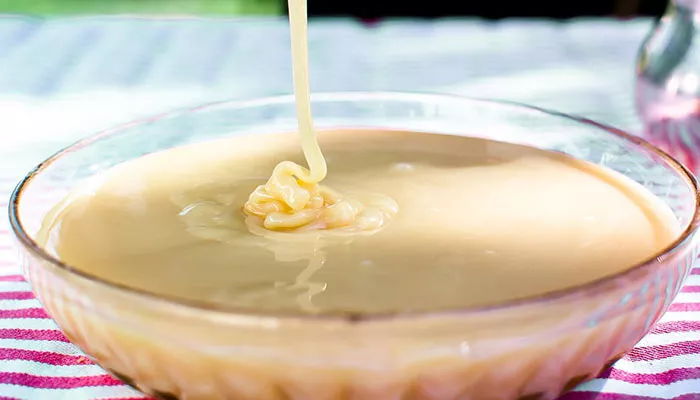 Following is a list of easy homemade hair packs that will relieve you from all the winter hair woes. Try these out and look like a diva throughout the winter months!
Strawberry Hair Mask
Aren't strawberries one of the best fruits? I simply love this fruit and would not mind using it as a hair mask. Well, strawberries are a great source of vitamin c, which can be very beneficial for hair growth. Moreover, strawberries are considered to be an effective way to treat dandruff. This pack would be very effective for those suffering from a flaky scalp. Strawberries will not only treat your dandruff, but will also avoid any aggravation during winters. Moreover, strawberries promote hair growth, so while you struggle to untangle your tresses, you can be relieved for strawberries are already doing their work.
You need 4-5 strawberries depending on the length of your hair, an egg yolk and some olive oil (extra virgin olive oil preferably). Blend the strawberries into a paste, and add the egg yolk and a few drops of olive oil to it. Mix it well and apply it on your scalp and hair. The scalp gets treatment for dandruff and hair fall, while it adds a little bit of shine to your hair. Let the pack stay for 15-20 minutes, rinse off using a mild shampoo. You can se this pack twice or thrice a week. You can skip the egg yolk if you want.
Milk and Honey Hair Mask
It is a given that honey and milk individually are amazing for the skin. Both milk and honey are amazing for the hair as well. Milk contains nutrients and compounds that help in treating hair fall. The most important benefit of milk for winters is that it treats the rough and dry hair. It strengthens the hair as well. On the other hand, honey adds moisture to the hair, which is a major concern during winters. The cold dry air tends to extract the moisture from our scalp and hair, which can be resolved by honey. So what are you waiting for? Try out this amazing easy to make pack right now!
All you need is a cup of milk and 2-3 spoons of honey. Yes, it's that easy! Just mix the two ingredients and your pack is ready! Apply this mixture on your scalp and hair, and let it stay for an hour. Milk will soften those rough and dry strands and also add shine to it. Honey is like an added bonus for treating the dry hair, it also adds moisture to the scalp and hair; making it ready to face the cold harsh air. You can try it this pack twice a week. Make sure you rinse your hair with a mild shampoo, and not a strong one.
Banana Hair Mask
A fruit is which is very rich in nutrients, yet avoided by the ones who are calorie conscious. Even though the calorie content is high in banana, it is very good for the health, skin and hair. I have personally tried out a banana face pack, and it works quite well. When it comes to hair, banana is a great way to moisturise the hair and scalp. As we all know, generally during winters our hair and scalp become dry and lack moisture. Banana not only acts as a natural conditioner, but also treats damages hair.
For a banana hair pack, you need one ripe banana, an egg and coconut or olive oil. Mash the banana well and mix it with a well beaten egg. Add a little bit of coconut oil or olive oil to it as well. This pack is a complete package for the scalp and hair; hair fall treatment, moisturiser and conditioner. You can skip the egg and instead add some milk and honey to it. Apply this pack all over your hair and scalp and let it stay for at least 20-3- minutes and rinse off using a mild shampoo and conditioner.
Fenugreek aka Methi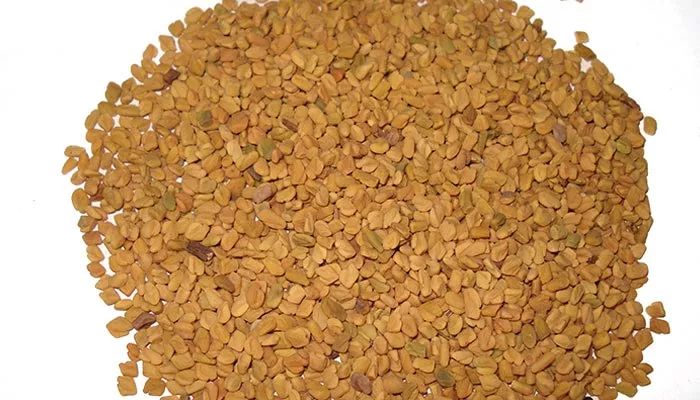 Fenugreek seeds can turn out to be miraculous for those who are tired of hair fall or hair loss, even for those who wish to add volume to their hair. Methi seeds contain compounds that stimulate the regrowth of hair tremendously and add some bounce to the hair. It strengthens the hair roots and manages hair fall, also it prevents your hair from turning grey prematurely! The benefit of using methi during winter season is that it treats the dry and rough hair well.
There are many ways you can use methi seeds for a hair pack. The easiest way is to soak some seeds overnight in water. Next morning just grind it; add a little water to give it some consistency. You can add some yogurt too if you wish to. Apply this paste over your scalp and hair; let it stay for about 20 minutes and then wash it off. With this pack, your dry and rough hair will be look after and you can freely go outside without any worries. Another way to use methi seeds is to simply grind the soaked seeds and add some mustard oil to it.
Multani Mitti aka Fuller's Earth
Since ancient times, multani mitti or fuller's earth has been used across the world for a healthy and bright face. There are a number of benefits of multani mitti that gives us a glowing and a clean face. Mutani mitti is also food for the hair in various ways. One of the most important benefits of fuller's earth is that it is mild in nature; hence it doesn't cause any harmful or side effects. It conditions the hair and also treats dandruff. Dull and damaged hair can be treated well with multani mitti. It also cleanses the scalp from the toxins. No matter what the scalp type, multani mitti tends to work well for all types. For those with dry hair, it tends to add moisture and condition the hair; for those with oily hair, it tends to absorb the extra oil.
You need to take 4-5 spoons of multani mitti and mix it with some yogurt. Make sure the pack does not become too liquid or else applying the pack will be difficult. You can add some lemon juice and honey to it as well.
Egg Mask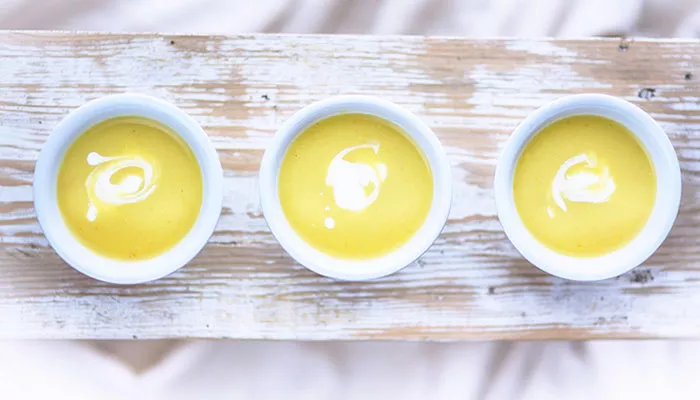 For most people, hair care is directly associated with egg whites. Being used since ages, egg whites continue to be used for getting rid of frizzy and brittle hair; even some shampoos that are easily available in the market use egg white extracts to give you that bounce and smooth hair. Egg white contains a plethora of nutrients and vitamins that complement the hair growth by controlling hair fall, giving your tresses some shine and also by softening the ends.
You can take two eggs and separate the egg whites, mix it till you a thick paste like consistency. Apply it over your hair and let it stay for a while and rinse off. You could also add few drops of olive oil to it. Rinse off with a mild shampoo. This will help in better nourishment and protection against the harsh winds during the winters. And for those who are vegetarians like me, go buy the egg extract shampoo maybe? You could also apply some mayonnaise on your scalp to get some of the nutrients of an egg.
Dos and Don'ts of Hair during winters
Are the above hair packs enough to help you survive the winters easily? No, along with the above hair packs for healthy hair during winters, you also need to follow some basic dos and don'ts to avoid the careless mistakes that end up in unmanageable hair.
Dos
The most important thing to do in winters is to trim your hair at regular intervals of approximately one and half months. Trimming will help in getting rid of the dry and unhealthy portions of hair that lead to splits ends. This will also make your hair manageable and will reduce your struggle as well.
Wash your hair with warm water instead of hot water.
Deep conditioning of hair is a must during winters. Deep conditioning will not only soften your hair, it will also add the moisture that lacks during the cold months. So go outside and guy a good conditioner for your hair.
Always cover your hair with a silk scarf or a hat; this will avoid damage to your hair due to the winds. Moreover, your hair would be as static as earlier.
Massage your hair with oil to keep it moist and flake free.
Drink at least 8-10 glasses of water every day. Also try avoiding unhealthy foods as it affects the hair and scalp.
Don'ts
Avoid washing your hair every day. The cold harsh air during the winters lead to a loss of moisture in the scalp and hair; washing your hair regularly washes off the little bit of moisture that is left.
Avoid going outside with wet hair. Although going outside with wet hair is something none of would want to do; yet you need to make sure your hair is dry when you step out of the house. Wet hair becomes frizzy due to the cold air.
Even though hot water bath is relaxing during the winters, washing your hair with hot water will create a mess for you. The hot water tends to damage the hair; so avoid it.
Avoid going for hair treatments and using hair tools like curlers n straighteners. Tools like these leave the hair dry and rough, aggravating the situation during winters.
Avoid brushing or combing your hair a lot. Even if you wish to comb it, make sure you hold your tresses with one hand and then comb. This will give you an edge avoiding hair fall. Appy serum for a smooth combing.
With the above list of basic dos and don'ts of hair care during winters along with the hair packs mentioned in the earlier segment, I'm sure all of are set to survive the winters on our terms. This time, our hair will be under our control and not end up swaying here and there on it's own! Dry and rough hair is more susceptible to breakage and hair fall, and if you follow these basic and easy to apply tips, your hair will behave those of a diva! So, stop looking here and there, head to your kitchen and start making your favourite hair pack!