Oh how much we hate this word! Acne and pimples turn out to be something that bugs both men and women! Yes, no matter what we do, pimples always have our back and keep visiting us from time to time! Right from the teenage years, till we are alive on the planet, acne and pimples is a regular guest that comes and goes. Remember when you had a major even the next day and you come across a huge pink blob on your cheek or forehead? We all have been through it; embarrassing and frustrating isn't it? This article focuses on easy ways to get rid of those irritating zits at home! But first, let's know why pimples keep visiting us from time to time.
Causes of Pimples
Men
Yes, men too suffer from acne and pimples; they just do not express their irritation like we women do! Following are some of the most common reasons for an outbreak in men.
Stress
Hormones
Unhealthy eating habits
Upset stomach
Medicine side effects
Increased consumption of dairy products
Dirty razors
Sweaty scenes
Sun Exposure
Genes
Women
Well, since the ancient times, we women have been bothered by pimples and it keeps bugging us from time to time. But, do we look into the causes of it? No, read on for some of the most common causes of acne and pimples.
Hormones
Stress
Genes
Pollution
Too much makeup
Cosmetics that do not suit your skin
Constantly touching your face
Changes in the menstrual cycle
Over scrubbing or exfoliation
Smoking
Rough makeup brushes

Above mentioned are some of the most common reasons for acne in adult men and women. So now that we know what causes acne, let's move forward to find out easy ways to treat and get rid of it!
Easy Home Remedies!
Acne and pimples are such a common thing for both men and women. So, getting frustrated over that pink zit is usual and at times unattended due to the reoccurrence. Avoiding or picking on the pimples should not be done; this remains the same for both men and women. Read on for some easy home remedies to treat acne and pimples, suitable for both men and women.
Sandalwood and Rose Water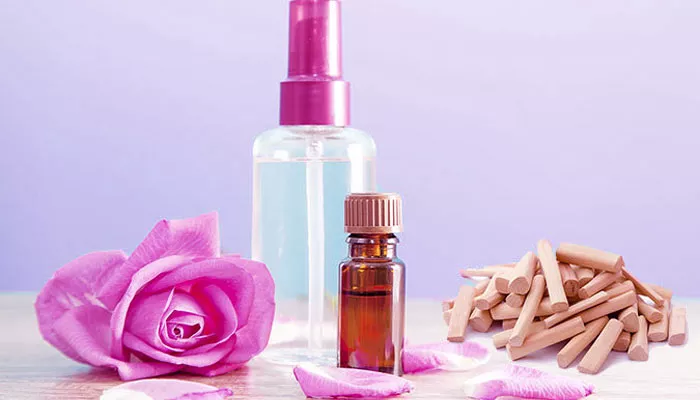 This remedy is tried and tested! I personally use it to treat outbreaks! Just make a chandan paste using rose water and apply it on the affected area overnight. The contents of chandan and rose water contain cooling agents and antibacterial compounds that help in reducing those pink blobs.
Toothpaste
Okay, it may sound weird but this works! We all apply toothpaste on the burnt skin to avoid that burning sensation. Toothpaste can also be applied on pimples overnight, and you will definitely see a change the next morning!
Besan
Say goodbye to acne and pimples with this easy pack. All you need is one tablespoon of honey and 2 tablespoons of besan. Heat the honey for a few seconds in a microwave and mix it with besan. Apply this paste and let it stay, wash off with warm water. This pack is like that SOS tablet, as honey dries out the pimples and along with besan, it clears the dirt from deep within.
Yogurt & Tulsi
With quite a lot of health benefits, tulsi can also be used for your face to get rid of pimples and acne. All you need to do is crush some tulsi leaves and mix it with a little bit of yogurt. Apply it on your face and let the herbal properties take away the acne causing bacteria!
Strawberries
The nutrients present in strawberries help in treating acne and pimples for it dries those pink blobs and even reduces the blemishes and freckles left behind. Mash the strawberries and add 1-2 spoons of milk and gently scrub your face. You can also add honey to this paste. Let it stay for some time and then pat dry your face after washing it. You can also use blueberries instead of strawberries, or even a combination of both the berries
Yogurt and Mint
Remember when you drank a chilled glass of mojito? The mint leaves work well in quenching the thirst! Mint leaves are amazing for treating pimples as well! All you need to do is add some finely chopped mint leaves in some yogurt and apply it on your face for some time. The cool factor present in mint and yogurt helps in reducing acne.
Papaya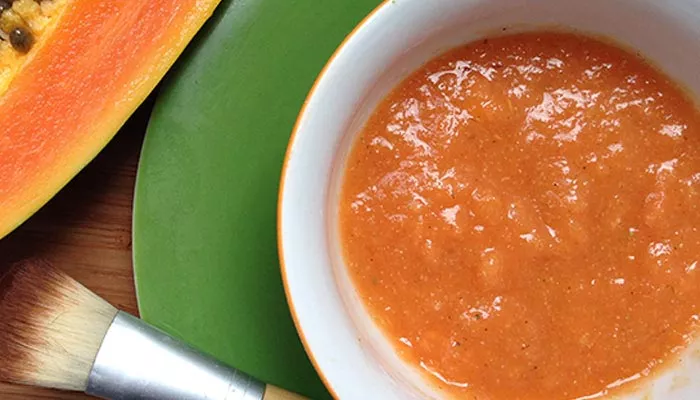 A fruit which is very good for the digestive system, papaya is also very good for our skin. Papaya face packs are great in getting the natural glow and for cleansing the skin as well. Just mash some papaya pulp and apply it over your face and neck while massaging. Let it stay for some time and wash off with cool water. You can also add some honey or lemon juice for better cleansing and moistening.
Fruit Facial
Just open your refrigerator and take out all the fruits you have. Scoop out the pulp from each fruit and mix it, add honey or yogurt if you wish to! This mixed fruit pack will give you the goodness of each and every fruit along with the goodness of honey or yogurt. Mix it well, apply the pack and let it stay while you read a magazine or hum a song. Feeling like a celebrity already? Wait till you wash off the pack and look like a celebrity as well with no pimples!
Honey
Honey contains a lot of anti-bacterial contents that are good for skin and health. Just take a spoon of honey and apply it all over your face, or rather the acne affected areas. Let it stay for a while and rinse off. You can apply honey every day as well.
Aspirin
Another unusual remedy, aspirin works like magic to treat acne overnight! Just crush some aspirin tablets and add a little water to get a thick paste. Apply it over the acne affected area and let it stay overnight. The anti-inflammatory action of aspirin aids the skin in fighting inflammation, redness, swelling and pain.
Lemon
The astringent and anti-bacterial content in lemon help a lot in getting rid not only of the pimples but also of the redness and irritation caused due to pimples. A few drops of lemon juice works as one of the quickest pimple remedies, and it is also the best way to get rid of pimple marks as well. Just squeeze some lemon juice and let it stay till it dries out. You can also apply face packs that contain lemon in it, double goodness for the skin! Don't forget to wash your face after the lemon juice dries.
Ice Cube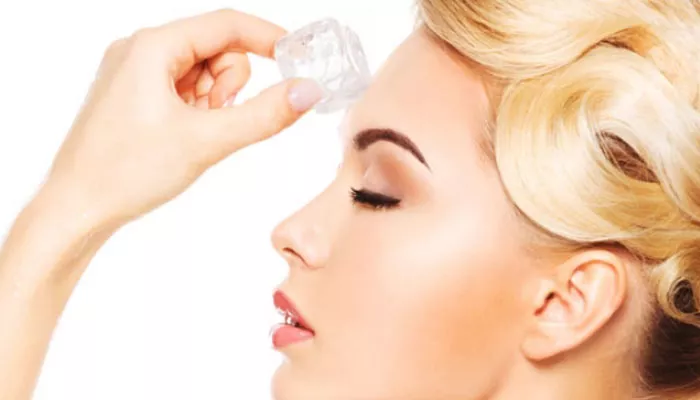 This is the easiest way to get rid of acne! Just cover an ice cube in a thin cloth and apply it on the acne affected skin. This will help in reducing the inflammation, redness and rashes caused due to pimples. This will also improve the blood circulation and help in reducing the pimples as well.
Steam
Steaming not only helps in getting rid of the severe cold and cough, but also helps in reducing the zits! The steam opens up the pores and allows the skin to breathe. This helps get rid of oils, dirt and bacteria trapped in the pores that can cause infection or inflammation. Fill a container with some hot water and keep your face over it. Cover your head with a towel to avoid the steam from escaping. The skin gets rid of all the dirt which reduces the pimples as well. Don't forget to apply a moisturiser after steaming, as the pores are open and attract dirt.
Tea Tree Oil
Tea tree oil is an essential oil that has various benefits. This also works well in getting rid of those irritating pimples! Tea tree oil contains anti-bacterial properties that fight the bacteria that cause pimples and also avoid the outbreak. Also, it reduces the redness and irritation caused due to pimples. All you need to do is soak some oil on a cotton swab and apply it on the acne area. Let it stay for a while, and rinse off with warm water.
Baking Soda
Baking soda is considered to be one of the fastest remedies to treat acne and pimples. It helps in clearing the skin of all the dirt and extra oil that lead to pimples. It also reduces an aggravation and swollen pimple. All you need to is make a thick paste of baking soda with some water and a few drops of lemon. Apply it on your face and rinse off with warm water just after a few minutes. Do wash your face keeping it a little moist before applying the paste. Also, don't let the paste stay for long as it will dry up the skin.
Cucumber
Cucumber has cooling agents that help in getting rid of pimples. Grate some cucumber and apply it on the affected area; let it stay for a while and rinse off. You can also apply cucumber juice on the affected area.
Apple Cider Vinegar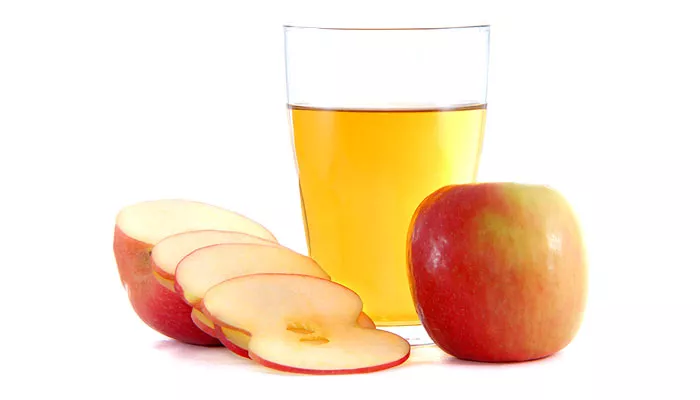 Apple cider vinegar has the same antibacterial properties, as well as antifungal properties as well. So just soak some in a cotton swab and apply it on the affected area, and say hello to acne free skin!
Egg Whites
Egg whites have been used since a long time to get flawless skin. The components present in egg whites help in cleansing the skin and also treating acne. To use egg whites for treating acne, separate the egg white and beat it a little bit. Apply it on the affected skin and let it stay for a while. Egg whites tighten the skin, so the moment you feel your skin getting tightened, rinse off with warm water.
Aloe vera
Aloe is very soothing and reduces inflammation and redness. To use it, apply the gel to your skin with your fingers, you can apply it several times a day. Aloe vera gel is easily available in the market; you can also use the face wash with aloe extracts.
Garlic
Garlic adds so much flavour to our food right? Not only does it work well for adding flavours to your food, it also helps in improving health and skin! Garlic contains antibacterial and anti-fungal compounds that help in treating pimples and acne. Just crush a clove or two of garlic in water and apply it over the affected area. Rinse off with warm water in 5 minutes.

Basic Tips to keep in Mind
With the above-mentioned home remedies, I'm sure everyone out there can get rid of pimples soon. But, there are some tips that everyone should follow to keep their skin healthy and acne free. Read on for some bullet points!
Drink plenty of water. Drinking water cleanses the body inside out; hence, make sure you drink at least 7-8 glasses of warm water every day.
Never wash your face with hot water.
Don't pick on the pimples or try to pop the blob
Regular cleansing of the face is a must. Chose an appropriate face wash depending on your skin type. Make sure the face was is mild. This will help in getting rid of the dirt and opens the pores.
Do not over cleanse your skin using harsh face washes
Toning is the next step; it will help in clogging the pores and avoid germs.
Use face masks to keep your skin healthy and hydrated
Exfoliate your skin every day or every alternate day
Eat healthy; avoid eating fatty and fried foods. Fresh fruits and vegetables should be consumed for a healthier skin.
All you men and women out there worry no more! Next time you see a blob on your face, don't get irritated and just use one of the above-mentioned home remedies and relax. Keep in mind tips mentioned above to maintain healthy skin and avoid pimples.