Since thousands of years, people all over the globe have been using all types of essential oils to live a happy and a healthy lifestyle. You name it, and you have an essential oil for it! Be it for home maintenance and cleaning, for body pains, for skin, for hair; there are plenty of essentials oils for everything!
Essential oils are basically natural oils extracted or distilled from different parts of the plant; roots, leaves, barks, flowers etc. Essential oils contain a lot of antioxidant compounds, anti-bacterial and anti-inflammatory properties, that induces a person to use it. The most important benefit of essential oils is that there is no side effect or harm caused to the skin or the body by using it. This article talks about various essential oils that are good for a healthy skin. So, everyone out there who is worried about their skin and bothered with those pimples, wrinkles and spots, this article is meant for you! Read on for some of the most commonly used essential oils and the various skin benefits attached with it.
Lavender Oil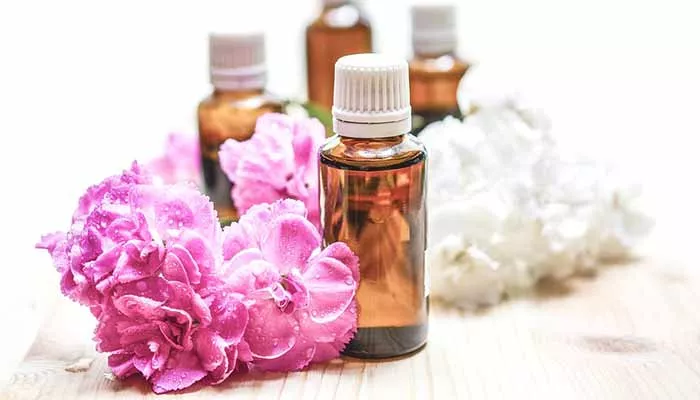 Lavender oil is definitely the most commonly used essential oil across the globe. Extracted from the lavender plant, lavender oil surely lightens up the mood if used as a scent. There are various other benefits of lavender oil, like relieving stress and the nervous system, keeps bugs at bay and much more. Lavender oil has a lot of such compounds and properties that make it the most used oil for a healthy skin! Using lavender oil is the best to get rid of acne. The antiseptic and anti-inflammatory properties present in this oil fight the acne causing bacteria and also prevent it. People suffering from eczema often feel that their skin is disturbed and irritated; this can be relieved by using lavender oil. This magical oil can also be used to exfoliate and clean your skin from all the clogged dirt and germs. Another amazing benefit of lavender oil is that it can also double up as a toner, keeping the skin hydrated at all times. You can purchase toners with lavender extracts or lavender oils.
Now how to use this oil for skin? It's very easy. If you want to get rid of acne, just soak some oil on a cotton swab and dab it on the affected area. Do not apply too much of oil, you just need to dab. Don't forget to wash your face before applying the oil. To exfoliate or cleanse your skin, give yourself a lavender steam! Just take a bowl filled with hot steaming water and add a few drops of the oil. Cover your head with a towel and let the steam cleanse your face. Alternatively, you can soak a soft towel in hot water, pour a few drops of the oil over the towel and squeeze it to distribute the oil. Now just sit back and cover your face with the hot towel.
Rose Oil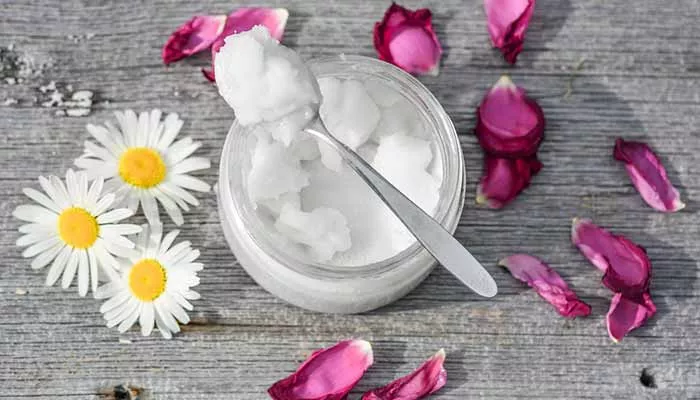 Rose oil, though it's hard to find continues to be one of the most used essential oil for various reasons. The oil that you might find in the market would be highly diluted, diluting the strength of a true rose extract. Nevertheless, rose oil has a lot of properties like antiseptic, antidepressant, antiviral and astringent properties that help in curing every day to day problems of the body. With antiseptic and astringent qualities, rose oil turns out to be amazing for to maintain your skin, keeping it healthy and hydrated at all times. Rose oil is suitable for all skin types and can be used throughout the year, irrespective of the weather. It maintains the moisture level in the skin, and also maintains an even tone. One who used rose oil on a regular basis will always have an even complexioned face without any skin imperfections.
Enough with benefits, let's get to work now, shall we? Just simply apply very little rose oil on the acne affected area, and let it stay for some time. You can also apply it on the red and rashy skin as well. Simply add 1-20 drops of rose oil to your daily moisturiser; this will help in keeping the skin hydrated and moisturised for long.
Frankincense Oil
Mostly used for aromatherapy, frankincense oil also has various other uses like relieving stress, helping in relaxation and meditation. Frankincense oil has amazing comforting and astringent properties that pave its way to every woman's beauty regime! The astringent properties help in getting rid of acne and also tighten up the skin to reduce the fine lines and wrinkles. Frankincense oil also tones the skin, leaving you with a flawless even-toned skin.
The best way to use frankincense oil is to add few drops in your daily lotion and moisturiser. Make sure you add lesser drops for the moisturiser meant for face; while you can add some extra drops to the cream meant for the body. While taking a shower, pour 3-4 drops of this oil on your loofah along with your body wash. If you do not want to use as a body wash, simply pour a few drops over a soft cloth and run it over your body, before taking a final shower. This oil works well in reducing spots and scars as well.
Coconut Oil
We all have grown up applying coconut oil on our scalp! Remember those days when your mother or grandmother gave you a champi you used to love? Well, coconut oil has other benefits as well! It turns out to be an all-rounder for skin care! Using coconut oil is one of the most cost-effective ways to care for your skin and also stay away from all the toxic components that get stuck on our face and skin! The fats present in coconut oil helping in restoring the moisture content in the skin, and penetrate deep inside so that you never run out of the moisture stock! So go ahead and apply coconut oil all over your body or simply purchase body butter with coconut oil as one of its ingredients! Got stretch marks? Not to worry, just keep applying coconut oil on the affected skin and see those stretch marks vanish! I personally apply coconut oil as a moisturiser during the winter season; say goodbye to the flaky and dry elbows and knees!
Sandalwood Oil
Sandalwood aka chandan is extensively used in our country while performing rituals and puja. So, it's quite easily available in the Indian markets. Sandalwood oil just like the other oils comes with a lot of good compounds that helps in treating skin problems like acne and wrinkles. It comes with antiseptic, anti-inflammatory, disinfectant and astringent properties. Sandalwood is extensively used for treating acne and pimples, and also helps in relieving the skin from itchiness and irritation. Insect bites and wounds are also healed with the help of sandalwood oil. To exfoliate or cleanse your skin, give yourself a sandalwood steam! Just take a bowl filled with hot steaming water and add a few drops of the oil. Cover your head with a towel and let the steam cleanse your face. You can also massage your face with 1-2 drops of sandalwood oil on the wrinkled skin; this will help in tightening up the skin and reducing the fine lines and wrinkles.
Olive Oil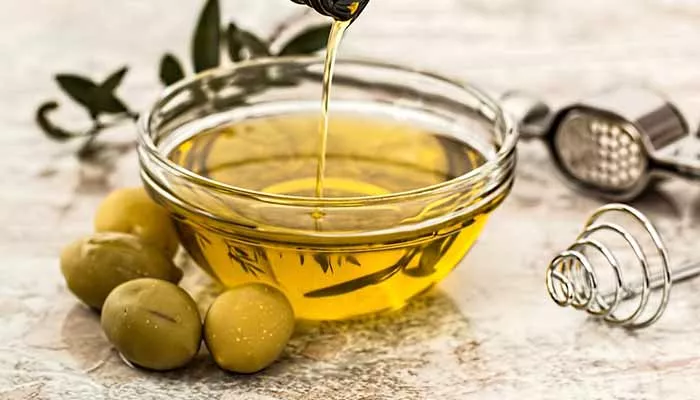 And you thought you could only use olive oil for cooking yummy Italian dishes or just for regular body massages! Olive oil is being used since the ancient times for maintaining healthy skin. It is very rich in vitamins, minerals and fatty acids. This helps in keeping the skin moist and hydrated at all times. If you have sensitive skin, then olive oil is something you should swear by! If you carefully purchase your cosmetic products, you will definitely find olive oil extracts in your anti-aging products. The compounds present in olive oil tighten the skin and helps in reducing the fine lines. It also helps in treating the saggy skin; it contains a lot of antioxidants that help in maintaining a healthy skin. Use this oil to rejuvenate your skin, and say hello to flawless younger looking skin!
Go ahead and take an olive oil bath! If you have a bathtub in your bathroom, then prepare your bath and add a few spoons of olive oil in it. If you do not have a bathtub, then just simply apply olive oil all over your body and take a hot shower. The steam will help in infusing the oil into the skin. After your bath, pat dry your skin removing the excess oil. Apply a little bit of olive oil over your face and neck and pat dry to remove extra oil. Olive oil doesn't clog the pores and also penetrates deep inside to keep the skin hydrated and moist all the time.
Tea Tree Oil
Tea tree definitely needs to be at your home on your dressing table! With a lot of benefits and uses, tea tree oil is renowned for its goodness! This oil will come to your rescue from almost all your skin woes. All you need to do is just dab your face with a few drops of this miracle oil and see the difference! With a lot of anti-bacterial components present in tea tree oil, this is extensively used for treating acne and pimples. Not just pimples, you can also get rid of blackheads and whitehead by applying tea tree oil! Make a pack for yourself; all you need to do is take one or two spoons of honey and mix a few drops of this oil in it and gently massage your face in circular motions. Let it stay for a while, and rinse off with warm water. You can also some yogurt to this pack. Insect bites and eczema can also be treated by applying tea tree oil as it contains anti-inflammatory properties.
Aloe Vera Oil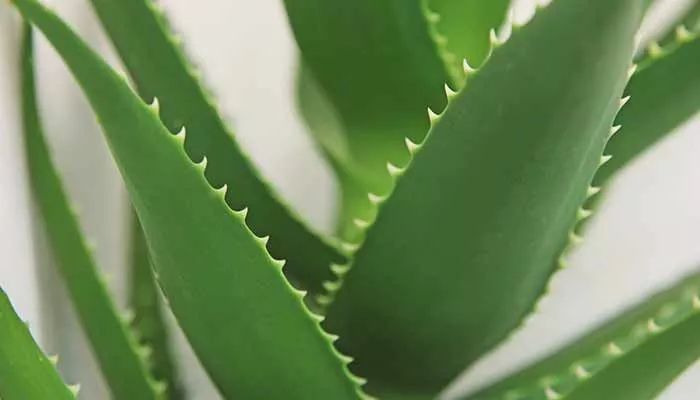 Mostly we use aloe vera extracts or products for a better hair and scalp health. But it can also be used for a healthy skin. Aloe vera oil helps in keeping the skin hydrated and moisturised, also rejuvenates the skin giving it a fresh glow. It can treat, restore, exfoliate, reveal and provide constant nutrition to your skin. Acne can be treated or reduced by applying aloe vera oil on the affected skin. Since aloe vera oils are already diluted, you may not need to use a carrier or mix it with some other oil while applying. But it is your call if you want to mix, go ahead! The skin feels soft and supple. It can also cure eczema, acne, psoriasis, and skin ulcers. This is also applied on surgical wounds to curb infections and soften the wound.
Carrot Seed Oil
One of the most underrated essential oils, carrot seed oil is used least for aromatherapy, but no many are aware of its goodness for health. Be it ulcers, or stones, pain caused due to menstruation; carrot seed oil does wonders for the health. With a lot of anti-aging properties, carrot seed oil is a common ingredient for all the leading anti-aging products. It is rich in Vitamin A and beta-carotene, which keeps the skin soft and supple. It also treats skin problems such as psoriasis and eczema.
I'm definitely going to buy some of these essential oils to keep those pink blobs away! The advantage is that these oils come in little bottles, so before using it properly, try it on a small patch of skin to check whether you're allergic to it or not. If you are allergic, then don't worry, use the oil as diffusers to keep the environment in your house and office light! The above mentioned is a list of the most commonly used oils essential for healthy skin, you can always look for more and try it out. Do not use the oil which leads to rashes or redness on your skin. Not only for the skin, these oils come with many more benefits that can help you in keeping yourself healthy, and also in keeping your house clean.