Travelling is something that gives us immense pleasure and relaxes our mind as well right? Oh, those snow-capped mountains or watching the sun set while you chill at a beach; we wish we could be holidaying throughout the year! But there comes a time when you have to control that travelling urge due to health issues. One such reason that might pose as a hurdle for travelling is pregnancy. Many women control their travelling urge during their pregnancy phase; kind of a taboo for many people. But can women really travel during their pregnancy?
The answer to this question depends on various things. In general, women can travel during their pregnancy, but only if they take the necessary precautions in mind. This article is all about pregnant women travelling and what needs to be looked into before you head for your long awaited vacation. Read on for some easy tips and dos and don'ts you should always consider before travelling when you are preggers!
Who Cannot Travel?
Not every woman sails through the pregnancy phase without any complications. Complications in pregnancy should be considered and taken very seriously as two lives are at stake; the mother and the little angel waiting to come out in this world. Travelling for women who have any of the following complications is suggested not to travel during their pregnancy as it can be very risky and can also be life threatening.
Multiple Pregnancy
Gestational Diabetes
Vaginal Bleeding
High Blood Pressure
Abnormalities of the placenta
Prior Miscarriage
First pregnancy at the age of 35 or over
The above mentioned are some of the common complications that some women might experience, and hence they are suggested not to travel during their baby months!
When to Travel?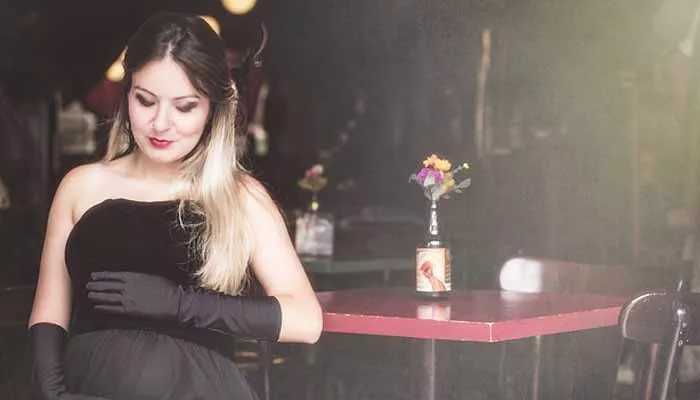 Another frequently asked question, when pregnant women should travel! If you do not have any sort of complications or even a slight chance of it, you can travel at all times during your pregnancy. Obviously, there is a specific phase when it is best to travel. The best phase for travelling is during the second trimester. Reason being, you would be way past your morning sickness days of the first trimester, and chances of feeling nausea and ruining your day would be less. Also, the third trimester is a phase when you feel more and more fatigued, as you are heavily pregnant during that phase. Even a slight workout makes you feel tired and lazy; moreover, you obviously do not want to deliver your baby in a weird place or in the hands of a doctor you are not aware of! Do check with your gynaecologist before going out on your holiday; you really cannot go anywhere without her permission!
Tips While Travelling By Air
So, now that you have got your doctor's permission and all set to vacayay, there are some tips to keep in mind when you're travelling by air. Read on for some important tips for a safe flight journey!
It is safer for pregnant women to travel in planes
Avoid travelling in non-pressurised planes as the lower level of oxygen might be harmful to your baby
Check with the airline regarding the restrictions for pregnant women.
Generally, airlines do not allow women in their 9th month to travel in planes
No matter what trimester you are in, always carry a letter prescribed by your gynaecologist stating your condition and medications.
Wherever you go, be it within the country or abroad, always check your travel insurance and the conditions it comes with.
Talk to the authorities of the airline if you have any doubts
If you're travelling alone, make sure you take the personal care service provided by the airlines. You will always have the cabin crew around to help you.
Make sure you hold the seat on the occasion of any turbulence
If you are in the washroom or in the passage between the seats, make sure you hold on to something during the turbulence.
Prefer sitting on the aisle seat. This will make it easy for you to go to the washroom and also walk down the passage to stretch your body.
If you are going abroad, discuss your location and itinerary with your doctor.
Do check for the nearest hospitals or clinics for emergency situations
Learn the foreign language for terms like 'I feel uneasy', 'I am pregnant', 'I need a doctor'
Discuss immunisations with your health care provider and carry a copy of your health records with you.
Remember to wear your seat belt low and around the pelvis to reduce pressure on the baby.
Tips for Travelling by Car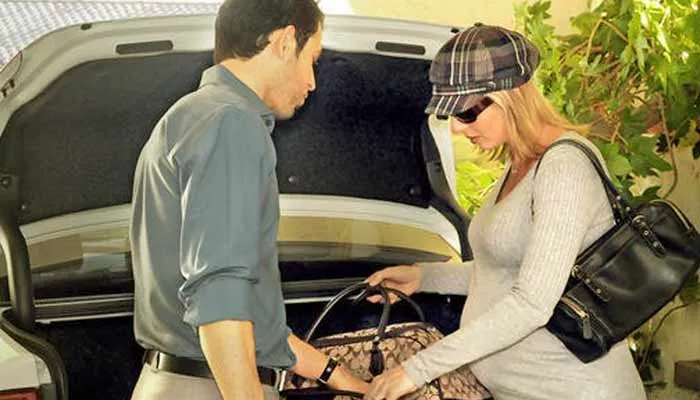 Okay, now this mode for travelling has different opinions. Some women prefer travelling by car instead of travelling by planes or trains; while for some it is the other way round! Let's take a look as to what should be taken care of while travelling by car.
You might want to drive throughout the journey, but it is better not to drive for long durations. Some doctors even restrict women from driving during their pregnancy.
Do not go alone for any road trip; always take a companion. Be it your spouse or a bunch of friends. If someone is around, you will feel safer and help will near you in the case of emergency situations.
Plan your destination wisely keeping in mind the road that leads you there. Avoid going on roads that are bumpy and congested. It might not be good for your baby.
Travelling in two-wheelers should be avoided strictly as two-wheelers are more prone to accidents as compared to cars or buses
Make sure your companion drives slow during monsoon season as the road get slippery, making it prone it accidents.
Keep taking short breaks to stretch your body. Sitting for long durations can lead to swollen legs and ankles.
Stay comfortable. Wear loose maternity clothes to let your body breathe, and don't forget the comfortable footwear. Avoid wearing fancy sandals or wedges.
Carry a cushion to support your back
Carry your medical records. You never know when you might need it.
Always carry some healthy snacks for your journey. Drink lots of water
Avoid eating food at unhygienic places and also avoid drinking tap water.
Carry a spare tyre.
Avoid travelling during nights.
Book your hotel room in advance. At times people tend to check a few hotels physically and then decide which hotel to rent. This habit will turn out to be very hectic for the pregnant lady.
Tips for Travelling By Train
Travelling via train is considered to be the safest for pregnant women. Reason being, there are no unnecessary or sudden bumps/ jerks like when you travel by car; also airlines might not allow heavily pregnant women to travel. So, the train comes to the rescue. But are Indian Railways safe enough for a pregnant woman to travel?
The gentle rocking in trains is not harmful to the mother or to the child
However, it is still recommended to consult your doctor first.
Prefer travelling in 3rd AC or 2nd AC compartments.
Always opt for lower berths. You don't want to slip or fall down while climbing on to the middle or top berth.
Do not carry heavy luggage. Hire a coolie for that purpose
Always reach the station a little early, as you cannot run and catch the train. You need some time to reach the platform while taking small baby steps.
Always hold the railing or the handles while climbing down the stairs. Railways stations are very crowded and everyone is in a hurry. Be careful when you walk to avoid collisions with people.
Carry some home-cooked food for yourself. Well, now you can also order food from a reputed caterer for your meals. So make sure you inform them that you're pregnant and ask for non-spicy and fresh cooked food.
Keep an extra stock of bottled water and some munchies to soothe your hunger pangs.
Always travel with someone, no matter what trimester you are in.
Take strolls down the passage to stretch your body.
Carry your pillow as you might strain your back while sitting on your berth.
Do not hesitate in informing your fellow passengers if you feel out of place. This will help you in getting immediate attention and care.
Basic Tips to Follow While Travelling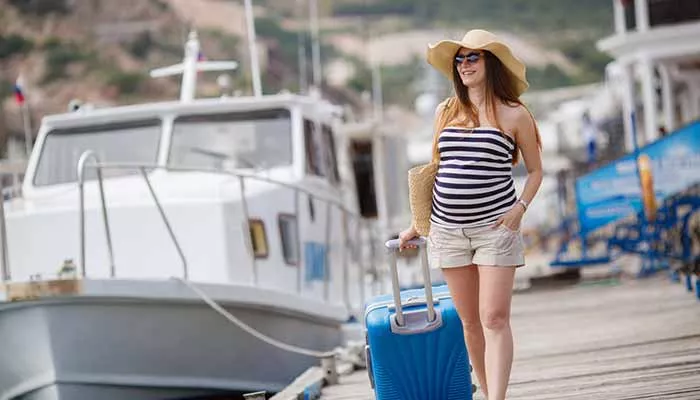 I'm sure you would be able to choose your medium of transportation with the tips regarding train, plane and car. But is choosing the correct transport medium enough? No, there are plenty other things that a pregnant lady needs to pay heed to so as to not harm the baby. Following is a list of very basic yet important tips to keep in mind while planning your trip and while travelling.
Plan your vacation in advance. End minute programs will not give you enough time to prepare.
Always choose your destination wisely. If you feel nausea when you travel to high altitudes, then travelling to mountains should be avoided. You do not want to vomit throughout the trip!
Book your hotels in advance. Don't go hotel hunting after reaching your vacation spot.
Always carry comfortable clothes and shoes. You can wear those tight pants and fancy stilettoes on your next vacation with your little one in your arms!
Carry extra snacks and water bottles wherever you go. You might not be able to find mineral water everywhere, so carrying water is a must.
Avoid doing any kind of adventure sports. Just go for a vacation to relax.
If you're going to a beach, avoid going near the shore. You might slip or fall down.
Pregnant women tend to feel better after smelling a particular fragrance. Be it your favourite soap or oil; don't forget to take it with wherever you go.
Always carry your medical records, prescriptions and doctor's letter with you.
If you're going to a place where you have friends or family, ask them about the nearest hospital or ask them to refer a local gynaecologist if they know any.
Always carry extra medicines with you. Obviously, you should not pop extra pills if you feel uneasy, just carry extra medicines for emergency situations.
Avoid eating food from unhygienic places.
Stop and take rest from time to time if you are out exploring the city.
Do not hesitate in informing the people near you the moment you feel uneasy.
Always carry a sheet with your doctor's contact details and your family contact details in your bag for emergency situations.
If you are travelling for a work related seminar or meeting, make sure you tell the trip organiser about your situations.
Opt for aisle seats if travelling by plane; lower berths if travelling by train
If you're travelling by car, make sure your car is serviced right before the trip date; carry a spare tyre
Always keep your mobile phone fully charged. It will be easier for you to contact someone if needed.
Don't forget to wear seat belts when you travel by plane or car
Keep stretching your body time to time.
Listen to soothing music whenever you feel uneasy
Get all your immunisations done before you leave for your holiday.
Pack your suitcase sensibly. Carry warm clothes if the temperature drops even a little bit.
Do not panic if you feel uneasy or motion sickness. Sit and relax; taking stress would worsen your condition.
Don't forget to carry disposable vomit bags!
Too many things to keep in mind while travelling right? You cannot take the risk and go for your trip unprepared. I'm sure the article must have given you an insight regarding hat all should be taken care of while travelling. This article will also help your husband and friends to take better care of you and make sure you are alright! So, what are you waiting? Plan that lovely babymoon you always wished to go on! Or heard for an all girls' trip with your girlfriends! All you need to do is take some precautions and enjoy the trip without any worries! Happy babymoon to all the mommies-to-be, and all the best!