Infants, aren't they the most beautiful in the world? Just one glance at any child and you instantly feel happy and motivated. All the stress and tension vanishes within seconds whenever you play with them. Kids are always fun to be around with, but there is one exception. Travelling with infants can be a nightmare for the parents, especially the mother. We adults just pack the bags and go off for a vacation. But parents need to be very careful while packing for their kid. There are so many items required for the baby; it becomes a task to remember each and every item while keeping other important things in mind as well! No matter how to travel; by plane, by car or trains; packing and taking care of an infant becomes a task. I'm sure all the new mommies and daddies find it hard to keep them quiet and that surely annoys the other passengers!
So here, I give you the ultimate checklist for travelling with infants; making it easier for you to pack for your little one according to the destination you're travelling to!
Diaper kit!
Now this is the most important kit you need for your child while travelling. Though it's obvious that you really cannot forget to carry a pack of diapers when travelling, but is diaper only what you need? No there are other things as well that go in that diaper kits for your child! Diaper kit is a kit that needs to be handy wherever you go, even if you go out for dinner, you never know when you might need it.
Diapers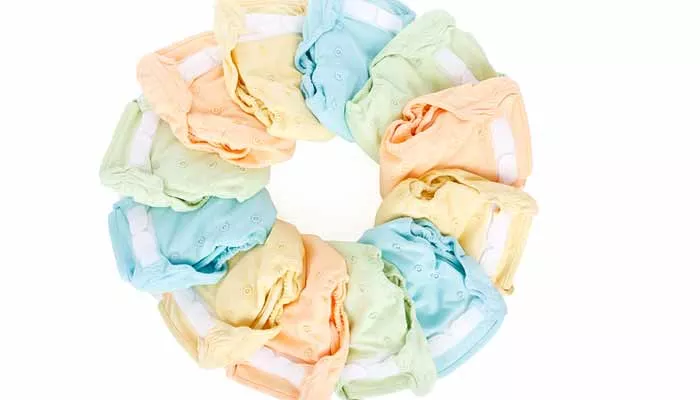 Mothers are well aware of how many diapers your child needs on a daily basis. It depends on the age as well. No matter what the age, you must carry some extra diapers because you're on a vacation and you're little munchkin might make it tough if she suffers from an upset tummy! So, just add at least 3-4 extra diapers on the daily count! Diapers are not heavy and will not add too much weight if you carry some extra. If you're travelling to a city or a town, you can easily get your hands on diapers if you run out of stock. But if you're travelling to a smaller place or a village, it might get hard for you to find diapers. In that case, make sure you carry an extra pack of diapers.
Wipes
How are you going to clean your little one's poopy without wipes! Another essential for the diaper bag, every mother's saviour; baby wipes! Carry a large pack of baby wipes because you never know how many you might need!
Changing Pad
Okay, so where are you going to clean your child's poopy; on the bed cover or the train seat? Obviously not! Don't forget to carry a plastic changing pad to make it easy for you to clean the poop. It is preferable if you carry the disposable ones, you don't have to clean the pad if it gets all poopy!
Disposable Bags
So, diaper check, wipes check, changing pad check; is that all? Where are going to throw that dirty diaper? You really can't go out without carrying some disposable bags to dispose of the dirty diapers. You can carry some newspapers as well. It may come to your rescue if you run out of disposable bags. Carry one or two big sized bags as well to store the dirty spoiled clothes as well.
Others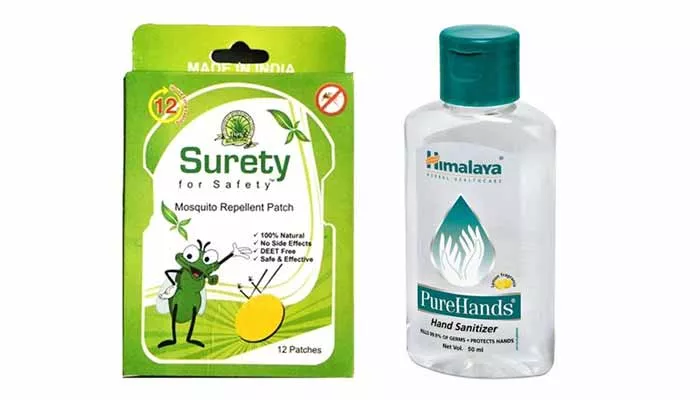 Following is a list of some other diaper kit essentials that you need to carry:
Hand Sanitizer
Rash Cream
Lotion
Mosquito Repellent creams or patches
Clothing Bag!
Dressing up a child is so much fun! Especially girls, you get to dress them in super cute dresses and frocks, rompers and jumpsuits! Well, you need to be extra careful while packing clothes for your little one depending on the location you plan to go. Along with clothes, baby cosmetics should also go in this kit. The following kit will help you pack everything that your child might need.
Casual Clothes
Carrying an at least 2-3 set of clothes for an infant is a must. Children are always in a mood for mischief and creating a mess; so you definitely need extra set of clothes for each day! Pack clothes that are soft and comfortable, no need for jazzy and decked up clothes for each day. Rompers are the best for little ones, each to make them wear, easy to clean the poopy as well.
Dressy clothes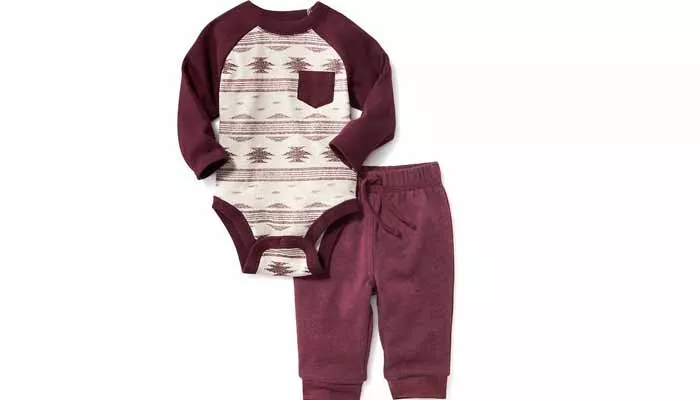 Just like you carry your favourite dresses for yourself, carry some dressy outfits for your child as well. Cute little dresses or dungarees, classy shorts and floral shirts for you hunk! Don't forget to carry cute little swimwear and bikinis for the little one if you're going for a beach vacation! Oh, do put on those classy shades as well!
Weather
Check the weather forecast of the place you intend to visit. If you're going to a hilly area, carry enough warm clothes. Inners, full sleeved shirts and pants, sweaters, jackets, woollen caps, gloves, socks and shoes are the clothing essentials. You don't need anything specific to carry for the sunny destinations; just airy and comfortable clothes would work. For places where it might rain, carry raincoats and an extra set of clothes as well. Carry a tube as well for those little swimming sessions!
Baby Cosmetics
Just like you are used to using a specific shampoo and hesitate in using another brand during trips, your baby's skin also gets used to the products. Carry your baby's shampoo, body wash/soap, lotion, oil and powder. You can also carry baby's sunscreen to keep your baby's skin protected from the sun rays. Also, don't forget to keep toothbrush and toothpaste for the child as well.
First Aid
First aid kits for your little one are another essential that parents cannot afford to forget. Read on to know what goes into this kit.
Doctor's prescribed medicines for cold, fever, loose motions
Thermometer
Vaccine records
Nail cutter
Band-Aids, cotton, bandages and antiseptic lotion
Vitamin or calcium prescribed by the doctor
Mosquito repellent and lotion that soothes bites
Food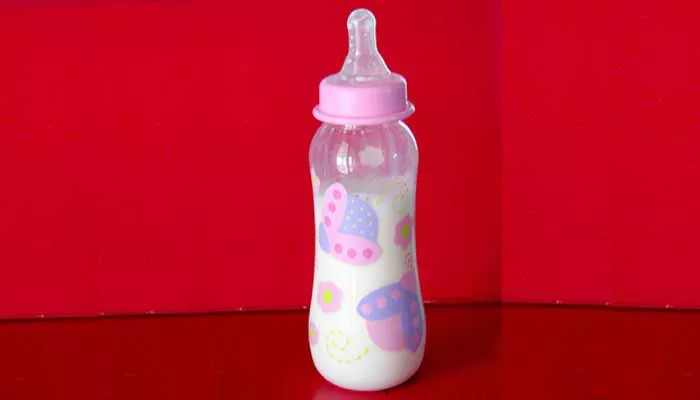 Special attention should be given to what will your child eat during the trip. Read on for pointers to keep in mind.
Breast Feeding
If you're on breastfeed, carrying a breast pump and its accessories is something a mother cannot forget. This will come in help to store some milk in advance or for situations when it is tough to breastfeed. Also, carry a shawl for covering yourself.
Milk Powder
Carry enough milk powder recommended by your doctor as any other milk might not suit your child and leave him with an upset stomach.
Bottles
Carry enough bottles to help you survive the trip, as you might not get time clean the used bottles from time to time. Also, carry extra nipples. Do carry bottle cleaning stuff if possible.
Cereals and Fruits
Baby food cereals like cerelac can be very useful for trips. All you need to is mix it with water or milk, and the food is ready! Carry fruits like banana for your journey as well, it is easy to feed. You can also carry some crunchies or biscuits to feed your child from time to time.
Hot Water Flasks
Always carry a hot water flask whenever you go out on a trip, be it by train, plane or car. It will very useful for feeding your child with cerelac or powdered milk.
Other Essentials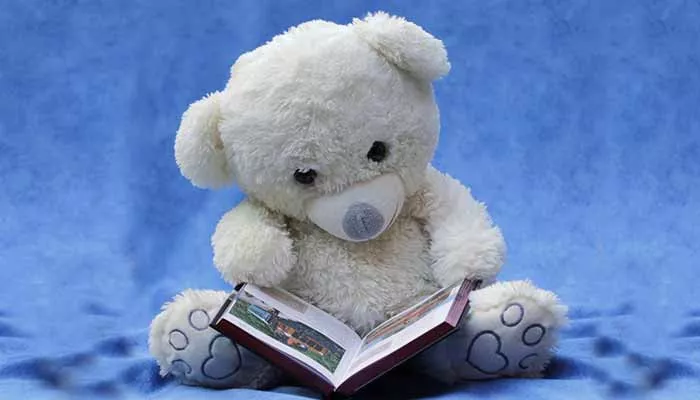 Having covered the most important things that go into packing for your child, following is a list of other miscellaneous things. Carry these as well as it will help in enjoying the trip and being hassle free.
That teddy your little one loves!
Keep your phone updated with apps that have rhymes and videos that your child loves to watch. This will be of great help when your child gets cranky and keeps on crying.
Foldable stroller; suitable to carry if you go by car
Car seats (if travelling by car)
Sun shield (if travelling by car)
Bibs and napkins
Pacifiers (if your child uses one)
Nasal aspirators
Your child's favourite picture book and rattles
Teethers
Baby's medical records
Passport (if travelling to another country)
Baby slings (if you're comfortable carrying your child in it)
Lightweight bowls, spoons and forks meant for infants
Blankets
Comb or brush
Colouring books and crayons
Download your child's favourite animated movies on your phone or laptop(if you carry one)
Oral rehydration, WHO ORS for example
Phew, too many things to pack for a little kid! But, forgetting any of the above can ruin your and your child's vacation as well. So all the new mommies and daddies out there, keep in mind the above must have's in the travelling bag for your child! While the above mentioned is a list of things you need for travelling with a child, read on for some basic tips to keep in mind when you plan your vacation.
Tips to Keep in Mind
Travelling with a baby can be a task which needs to be completed properly to enjoy your trip. Read on for some tips to keep in mind!
Always book hotels in advance. At times, people personally visit some hotels and then decide where to stay. Checking hotels and rooms will be very hard if you have a child on your back. So always book beforehand instead of end minute decisions.
If you're travelling by car, make sure you take breaks every now and then. Your little one needs to stretch her body and crawl or run around for a while.
Decide your vacation destination wisely. You obviously cannot go for sports and adventures with a little one on your back. You will end up going alone for the adventure, while your spouse will babysit. Not a good idea right?
Always check the weather forecast before deciding your destination. Too much rain, high temperature or snowfall might not be good for your child.
Checking the weather forecast will also help you in better packing for yourself and your child.
If your child is suffering from some kind of a disease or a condition, do consult a doctor and consider his advice before going.
Don't forget to download your child's favourite videos (movies, stories or rhymes). It will be easier for you to feed them and keep them from crying and screaming unnecessarily.
If you're travelling by plane, ask for a baby seat and also cover your child's ear.
Stay calm if your child starts crying on the plane or train. If you get angry and scold your child, it will make it worse for you. Won't help you in avoiding those angry stares from fellow passengers.
Always stay calm and composed; angry face is a signal for kids to cry louder! So keep smiling all the time! This goes for both the parents.
Okay, after writing this article, I might not even go for a trip with my child! But, not to worry, this article is your ultimate guide to travel hassle free with your child. This will be very helpful for new mommies and daddies, especially who are working. In today's time, nuclear families are on the rise while the culture of living in joint families is fading fast. For those living in joint families, travelling with kids is not tough as there are grandparents and elders who will help you in packing better. But, for those who do not live with families, suggestions and advice is something they miss out on. This article will help them immensely to travel with a child, without any problems and issues. So what are you waiting for? Just print it out and tick off the things already in the bag! Happy holidays!