When you hear someone say 'Monsoon rains' doesn't it immediately evoke happy feelings within you? It's probably because when summer heat sucks us dry, monsoon rains serve as desperately needed respite. Let's be honest, each season has a different effect on your skin and hair. In summers, it becomes necessary to save your skin and hair from the damaging effects of heat and winter come with its own set of problems. Similarly, during Monsoon everybody faces a couple of common problems.
Hair fall
Let me start with the most common problem during Monsoon season and say DON'T WORRY, let your hair fall. You must be thinking that I'm crazy, but the truth is that no matter what you do, you are going to lose hair in this season. What I mean to say is that you should consider monsoon somewhat like autumn for your hair. Don't be sad, you're not going to get bald, in fact, by the end of the season you'll grow back new hair. Now the important thing is what you need to take care of is that your new hair are strong, lustrous and beautiful and for this, you need to start taking care of what you eat, basically, you need to take care of your scalp's nourishment.
If you think that your hair are falling in an unprecedented manner and you're freaking out then there might be a few things that you're doing wrong. For example, if your hair gets wet in the rain then you should go back home and shampoo immediately (or as soon as possible) try using a mild shampoo which is not too hard on your hair. You should comb only when your hair are completely dry because wet hair are fragile and susceptible to breakage.
Do not apply conditioner on your scalp. Limit the application of conditioner from the lengths to the ends of your hair. Use a wide tooth comb to detangle your hair after drying instead of using a hair brush.
A common careless mistake that most of us make is that we tend to tie our wet hair. Like I said before, wet hair are fragile and they're prone to breakage, so try to keep in mind that you don't tie your hair in a bun or a tight ponytail. I know this can be difficult sometimes, my hair keep falling on my face if I don't tie them if the same thing happens with you too then try using soft hair clips or a hair band to stop them from falling all over your face and eyes till they get dry.
Dandruff
Another common problem that comes with this season is dandruff. But don't worry, that can also be dealt with. Use a good anti-dandruff shampoo. If you're confused between anti-dandruff shampoos then read the ingredients on the back and pick the one with zinc pyrithione or piroctone olamine. These ingredients help control the fungus and yeasts. If you love your shampoo and don't want to change it, you can mix a few drops of Lavender or Peppermint essential oil with it. These essential oils are helpful in getting rid of dandruff. When you use conditioner, make sure you don't use apply it on your scalp, this can cause more dandruff.
If you have an itchy scalp that means your hair need immediate attention as it's a sign of unhealthy hair. Get a hair spa treatment booked or if you're too busy you can mix a tablespoon of vinegar with a mug of water and pour it over your scalp (don't rinse it with water), this can relieve itching. Make sure that you eat foods that are rich in antioxidants and try to eat (or drink) less sugary foods.
Oily Scalp
Because of the high level of humidity in the air during monsoon season, your hair tends to get increasingly sticky and oily. This can give your hair a dirty and greasy look and that's obviously annoying. I can only imagine how difficult it must be in this season for people who have an oily scalp. Already oily scalp plus the stickiness due to humidity can be a real nightmare (my sympathies!). A solution to your nightmare is possible, use a mild shampoo made specifically for oily hair which balances the PH level. Also, try to wash your hair frequently so that your scalp is clean at all times. It goes without saying, don't oil your hair, keep that for winters!
If you don't have an oily scalp, and you feel like oiling your hair is important then don't fret. Massage your scalp from root to tips two or three hours before washing your hair.
Frizzy Hair
Home Made Banana Hair Pack For All Seasons
You'll Need
1 Banana
1 Spoon olive oil
1 Spoon lemon juice
1 Spoon honey
Half bowl yogurt
Directions
Mix all the ingredients thoroughly in a grinder
Strain the mixture to get a smooth paste like texture
Apply the mixture liberally on your hair and scalp and leave it for 25-30 minutes
Wash it with a mild shampoo (preferably herbal or organic)
People who have wavy or curly hair are prone to this problem. This tragic problem, I can totally empathize with. Dry hair become frizzy, so if you've got your hair coloured or have had some sort of treatment done with them then you too might experience frizzy-ness in your hair. One easy way to control this is to keep your hair moisturized. Massage your hair with olive or jojoba oil at least once a week.
I think that most girls who are born with flawless straight hair long for curls and girls with naturally wavy or curly hair love straight and manageable hair (I could be wrong!). My point here is that if you have wavy or curly hair embrace it at least in this season because straightening them will cause major damage to your already weak hair. Hair styling tools are really hot and can cause your great damage.
What sort of diet should you consume during Monsoon?
I've mentioned before that you are going to lose hair during this season and they'll naturally grow back. Now if you don't pay attention to their healthy growth you'll end up having weak, dull, and lifeless hair, and I believe you don't want that! To make sure that your new hair are strong and beautiful, you'll have to keep in mind that you have to eat healthy.
Water
I don't have to persuade you to drink plenty of water, I'm sure that you know how important water intake is for your body. Water helps in flushing out toxins from your body, it also keeps you hydrated so drinking plenty of water is a must not only during this season but all year round. You must drink at least 8 glasses of water.
Sprouts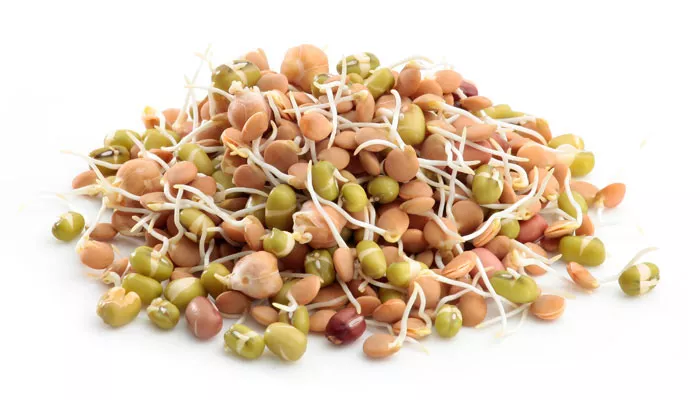 Sprouts are full of fiber and nutrients like potassium, vitamin E, and iron. These properties are good for shining and lustrous hair. Chop some carrots, a bit of onion and lettuce and mix them with sprouts, add a bit of olive oil and lemon juice so it doesn't taste dry, and there you have it, a healthy salad for great hair.
Protein Rich Foods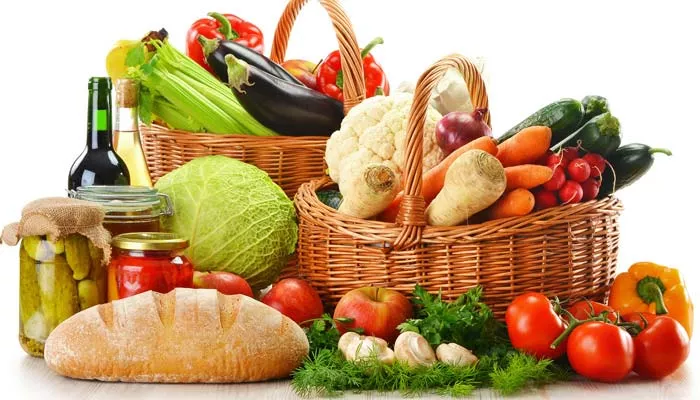 You need to consume a protein-rich diet for the growth of healthy hair. Carrots, eggs, kidney beans, leafy green vegetables such as spinach and broccoli, curd. If you don't have time to keep track of your protein intake then juice them up, it's easy to sip on juices all day. Drinking amla juice on an empty stomach would be great for your hair.
Fiber Rich Food
Fibrous foods help in strengthening your hair follicles and reduce hair loss. They help your body to retain water for a longer period of time, in other words, it helps in keeping you hydrated for a long time.
The Right Juice
If you are wondering how will you be able to keep track of your regular intake of these important dietary needs, you need not worry. If your lifestyle and busy schedule makes it impossible for you to keep track of these things you always have alternatives.
Try to include Aloe vera, Amla, Spinach or Strawberry juice in your daily diet. Any one will do. These juices have amazing benefits for your hair. Strawberries are packed with Vitamin C, Aloe Vera helps in getting rid of itchy scalp and dandruff, Spinach is rich in iron, magnesium, and vitamin B and Amla helps in getting rid of damaged cells that cause hair fall. So pick the right juice for your beautiful hair.
Keep in mind that you should include proteins, vitamins, and fiber rich foods in equal proportion in your diet.
What should you avoid during this season?
Avoid Junk Food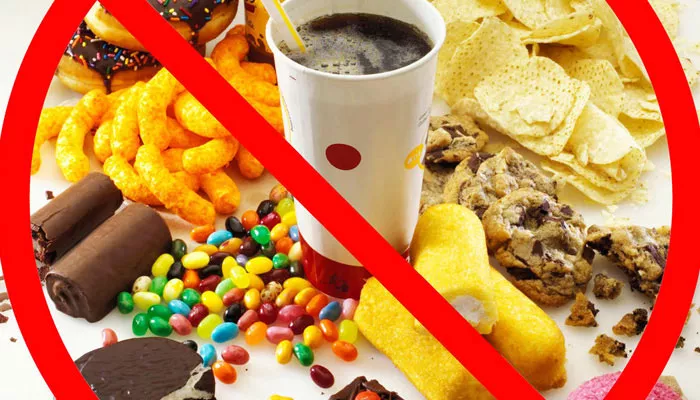 You've got to say bye-bye to oily food, burgers, pizzas, chips and sugary foods if you want to grow thick and strong hair. You know now that proper nutrition is very important for the growth of strong and healthy hair. Having unhealthy food has a negative impact causing an imbalance within the existing nutrients in your body. It's imperative for you to have a wholesome diet.
Avoid Caffeine
Excessive consumption of caffeine leads to dehydration. You'll end up losing more hair. I know coffee is difficult to give up (it is for me!) so I'll offer a healthier substitute. You can switch from coffee to Green tea, it's tremendously healthy and guess what, it's not totally devoid of caffeine. Green tea has enough caffeine to keep you alert and not harm you.
If you feel like you can go on without caffeine for some days then that's even better (Do not forget, cold drinks too have caffeine). Try out some herbal teas or good juices that will contribute to the healthy growth of your hair.
Avoid Stress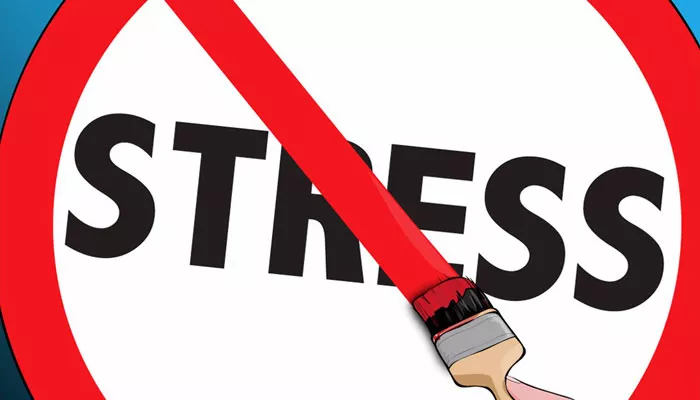 Too much stress and tension is the main reason for sleeplessness for most of us. And sleep it is essential for your hair. The logic behind the importance of sleep for your hair is very simple; when your mind and body are in perfect health and harmony only then your hair will receive the proper nutrition it needs in order to keep them from losing strength and falling or breaking.
When you don't get enough sleep then your body and mind remain in a constant state of exhaustion. And unhealthy body means unhealthy hair. Stress is one thing that causes most of us to lose sleep or it hampers our sleep cycle. So if you're stressed about hair fall, don't be! That's probably the reason why you're experiencing more hair fall during this season.
How to choose the right product for your hair?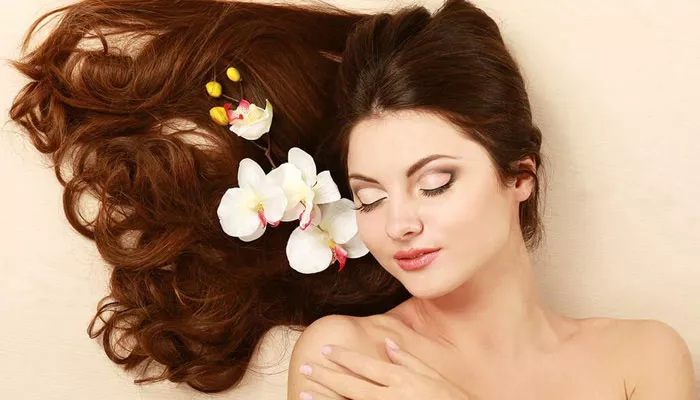 Try using mild organic or herbal shampoos this season. Your hair is already getting damaged by the harsh and humid weather. The pollutants in the air are doing the best they can to further the damage. This season you can avoid using shampoos and conditioners that are full of chemicals because chemicals can be very harsh to your hair.
Organic or herbal shampoos include Natural Enzymes, Plant Extracts, Vitamins and Minerals which aid in the re-growth of your hair. Do Not rely on what you hear on television advertisements. Whenever you buy a shampoo and conditioner for yourself always read the ingredients on the label. Once you do this you will realize how TV advertisements sugarcoat everything and leave out important details that you must know.
There are some common ingredients in every good organic shampoo, look for these ingredients. These are rosemary oil, lavender oil, aloe vera, and amla extracts. Also, oils of pumpkin seed extract and pink grapefruit are certain ingredients that do wonders to your hair. These products help stop your hair from falling and promote the growth of hair effectively. Other oils include jojoba oil and flaxseed oil.
If you have thin hair, make sure your shampoo contains neem extracts or neem oil.
To add bounce, volume, and shine to your hair, keep in mind to buy shampoo which includes ingredients such as Vitamin E & C, Iron, Biotin, and Wheat Protein.