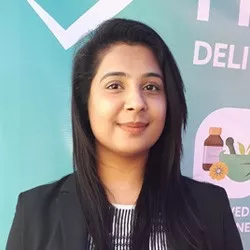 Rattika Chawlla (MSc. Dietetics & Applied Nutrition)
More than 3 years of experience
Rattika Chawlla, MSc. Dietetics & Applied Nutrition, now an associate member of IDA (Indian Dietetic Association). Started her career by exploring different fields of Nutrition in AIIMS, Dabur, Apollo Hospital and with Shikha Sharma. Addressed as a speaker on health & nutrition awareness in EY, Jubilant Foodworks and HCL. She is passionate towards health and fitness and is working extensively on converting nutritious food as yummy as a 5-star meal.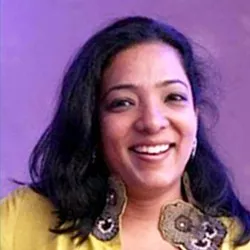 Dr. Mugdha Agarwal (B.H.M.S.)
More than 12 years of experience
Dr. Mugdha Agarwal, B.H.M.S., is a qualified and dedicated practitioner in South Delhi. To sharpen her clinical skills after college, she worked under various stalwarts and have put up many camps too, which gave her a diverse clinical experience. For more than 12 years now, she has been dealing with all kinds of chronic cases. Her patients find her a tolerant listener and compassionate doctor. "A CASE WELL TAKEN IS HALF CURED" is what she believes in.